Considering all the stuff our hair goes through on a regular basis (styling, exposure to environmental stressors, occasional neglect 🙈), it deserves a little intensive care every now and then. That's why we always like to have a good hair mask on hand… or uh, in shower.
But do you really need to use a hair mask if you already use conditioner? How do you find the right one? And are they OK to use on greasy hair? All great questions—all of which we answer in this post. Keep reading to learn when and why you should use a hair mask, plus how to incorporate our Moisture Mask into your routine for your healthiest hair yet.
What does a hair mask do, exactly?
Think of a hair mask as an extra-strength conditioner. Whereas regular conditioner focuses its hydrating magic on the surface of your strands (the cuticle layer), a hair mask penetrates below the surface all the way to the cortex, nourishing hair from the inside. That means longer-lasting results.
From a formula perspective, our core conditioners and Moisture Mask share similar ingredients, but the Moisture Mask contains higher concentrations of active proteins, oils and conditioning agents for a deeper dose of healing. We're talking extreme moisture and mega-strength.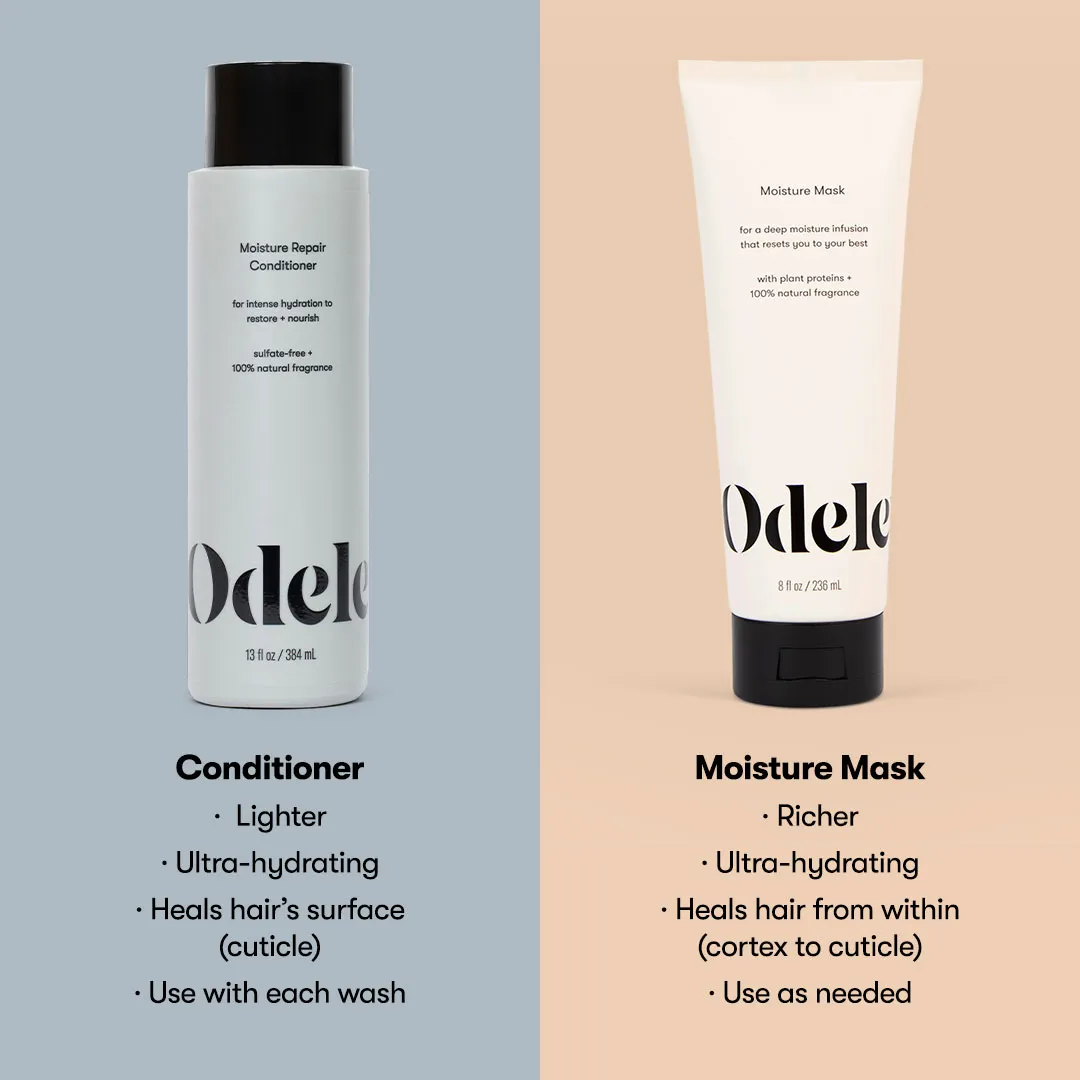 Do I need a hair mask?
Is your hair desert-dry? Color-treated? Full of split ends? If you nodded yes to any of these questions, consider making a hair mask a staple in your regimen. Regular use, paired with proper care outside the shower, will help nourish your locks back to full health over time.
For hair that's reasonably healthy, there are still big benefits to masking on the reg. Things like working out, spending time outside and regular brushing/combing do take their toll on tresses. Fortifying yours with a conditioning mask can help fight off damage before it occurs. Follow it up with a leave-in treatment like our Leave-in Detangling Tonic (especially if you're using heat!), and you'll have a double defense.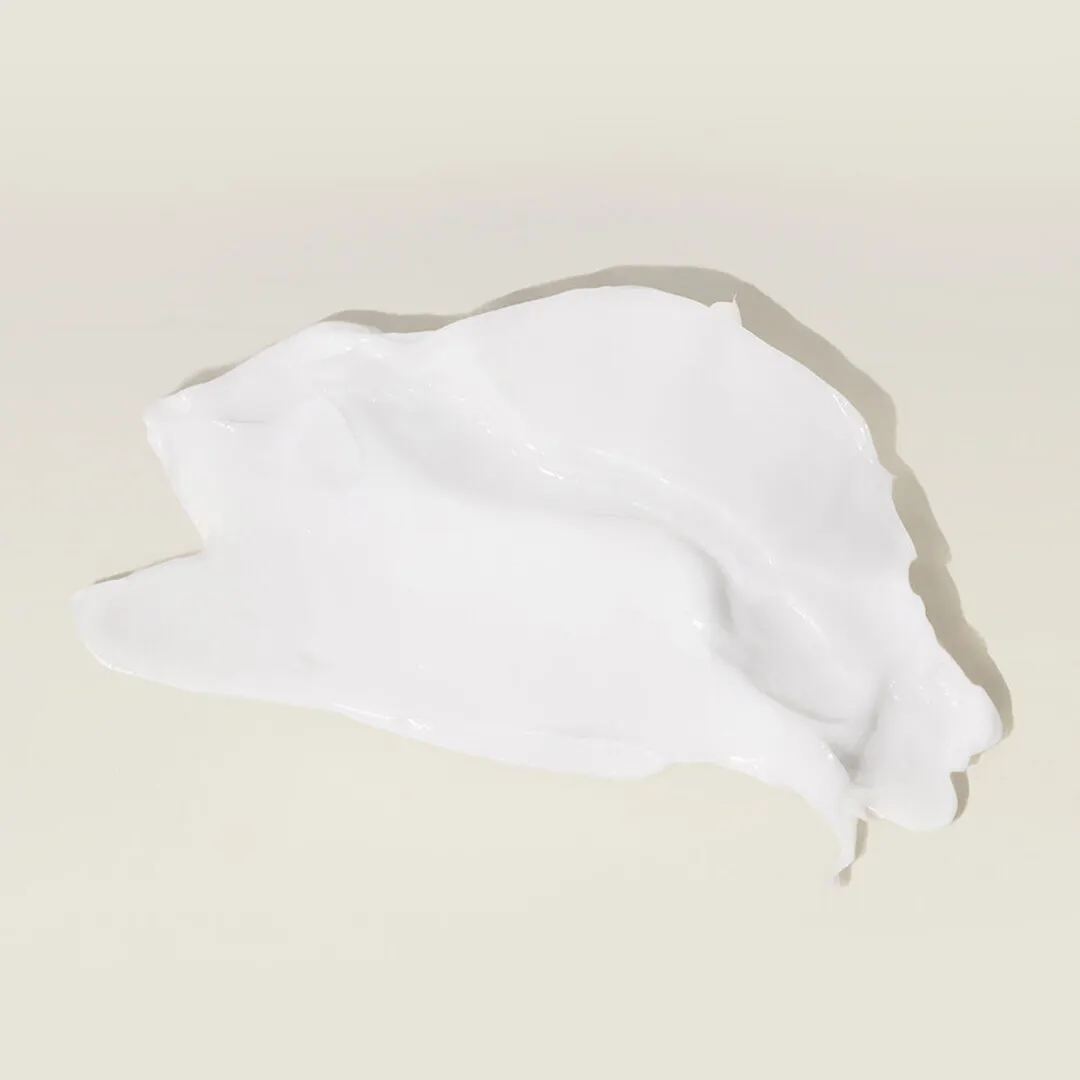 What to look for in a hair mask
There are all kinds of hair masks designed to target different needs. Depending on your hair type and goals, here are some benefits to look for:
reduces breakage
repairs damage
restores elasticity and movement
smoothes frizz
protects and enhances color
boosts shine
Did we mention our Moisture Mask does all of that? Yep, we folded all the best benefits into one mighty mask that can work for every hair type and texture.
The superstar ingredient of the Moisture Mask is Keravis, a plant protein scientifically proven to strengthen hair from within and reduce breakage. It also contains quinoa, which shields hair by forming a protective layer around the cuticle to block out the bad stuff (heat, pollutants, etc.) and protect the good (moisture!). Argan and jojoba oil help to soften, smooth and add instant shine.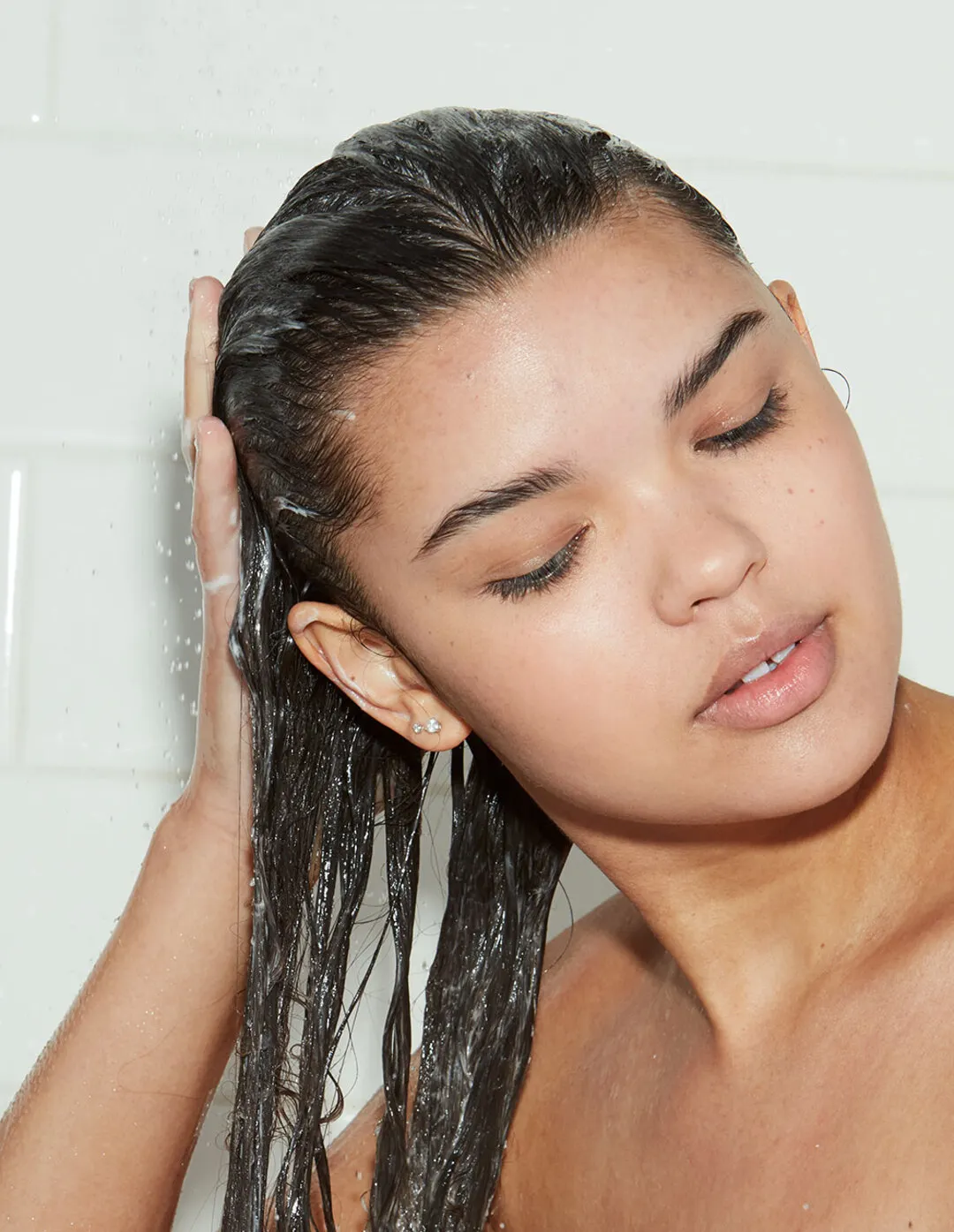 How to use the Moisture Mask
Now, before you start slathering this stuff all over your head, let's talk application tips—they will be different depending on your hair type.
We recommend doing this treatment in the shower. One, because it's convenient (no need to sleep in your shower cap or spend an hour under the dryer like a salon treatment!). And two, because the heat from the steam helps to open up the hair cuticles so they can more efficiently absorb all the nutrients in the mask. Win, win.
As a general rule, apply on damp or towel-dried hair after shampooing, in lieu of conditioner. Hang out for 5-10 minutes. Rinse well.
Adjust application and frequency of use depending on your hair type and washing schedule:
Dry or damaged hair? Use with each wash—up to three times a week. Apply to the full lengths of your hair, concentrating on the ends. Rinse out after 10 minutes.
Fine or oily hair? Once a week is a good place to start—though we carefully formulated our mask to keep hair bouncy and full, less is more with fine or oil-prone strands. Concentrate the product on your ends and steer clear of the scalp. Rinse after five minutes.
Relatively healthy hair? When it comes to moisture, you actually can have too much of a good thing. (Ever heard of hygral fatigue?) Use once a week max to reap the benefits without overloading your hair with goodness.
The Drop
Whether your hair's struggling or in great shape, it's worth adding a hair mask to your routine for extra damage control and defense. Our Moisture Mask is formulated with powerful, plant-based ingredients that protect, repair and boost shine for all hair types.