If you've glimpsed our Instagram feed (or read any of this blog), you already know the bathroom is our favorite room. And why wouldn't it be? It's the place where we recharge, refresh and take much-needed time for ourselves (speaking as parents of young kids here).
On that note, we are very excited to share this roundup of some of the most gorgeous bathrooms across the globe—like, showering in these rooms is the dream. Our real bathrooms may not (absolutely don't) look anything like these, but we're definitely taking decor notes for our next Target run (and who knows, maybe a distant-future remodel once we don't have to share our bathrooms with rubber ducks anymore?).
1. Braemar, Scotland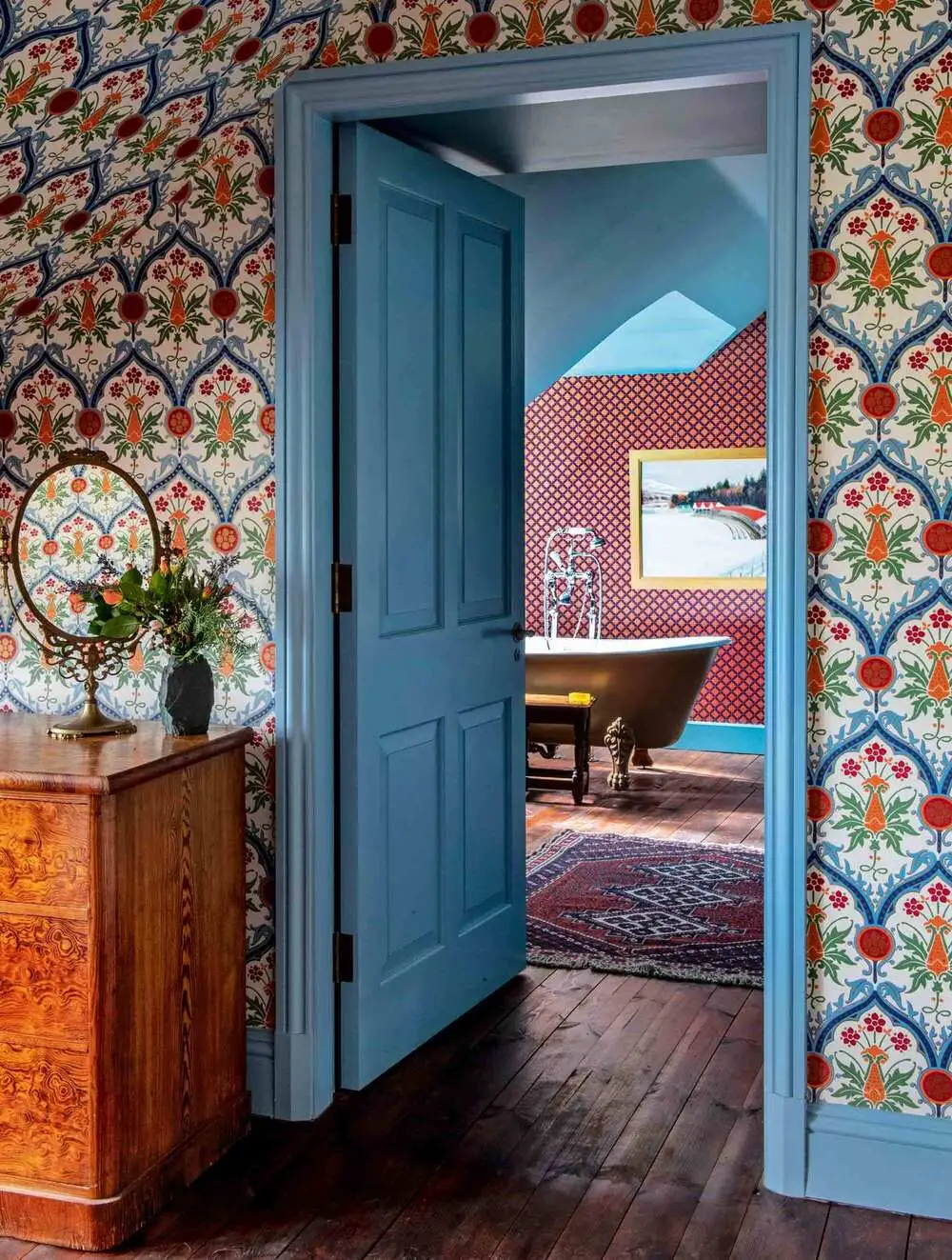 Tucked away in the Scottish highlands, you'll find a charming bathroom complete with a freestanding copper tub (!), sky blue detailing (adding color is one of our favorite bathroom decor decisions) and cozy wood flooring. With an escape this inviting, you could tune out anything—bagpipes and noisy roommates/kids/neighbors included.
2. Odessa, Ukraine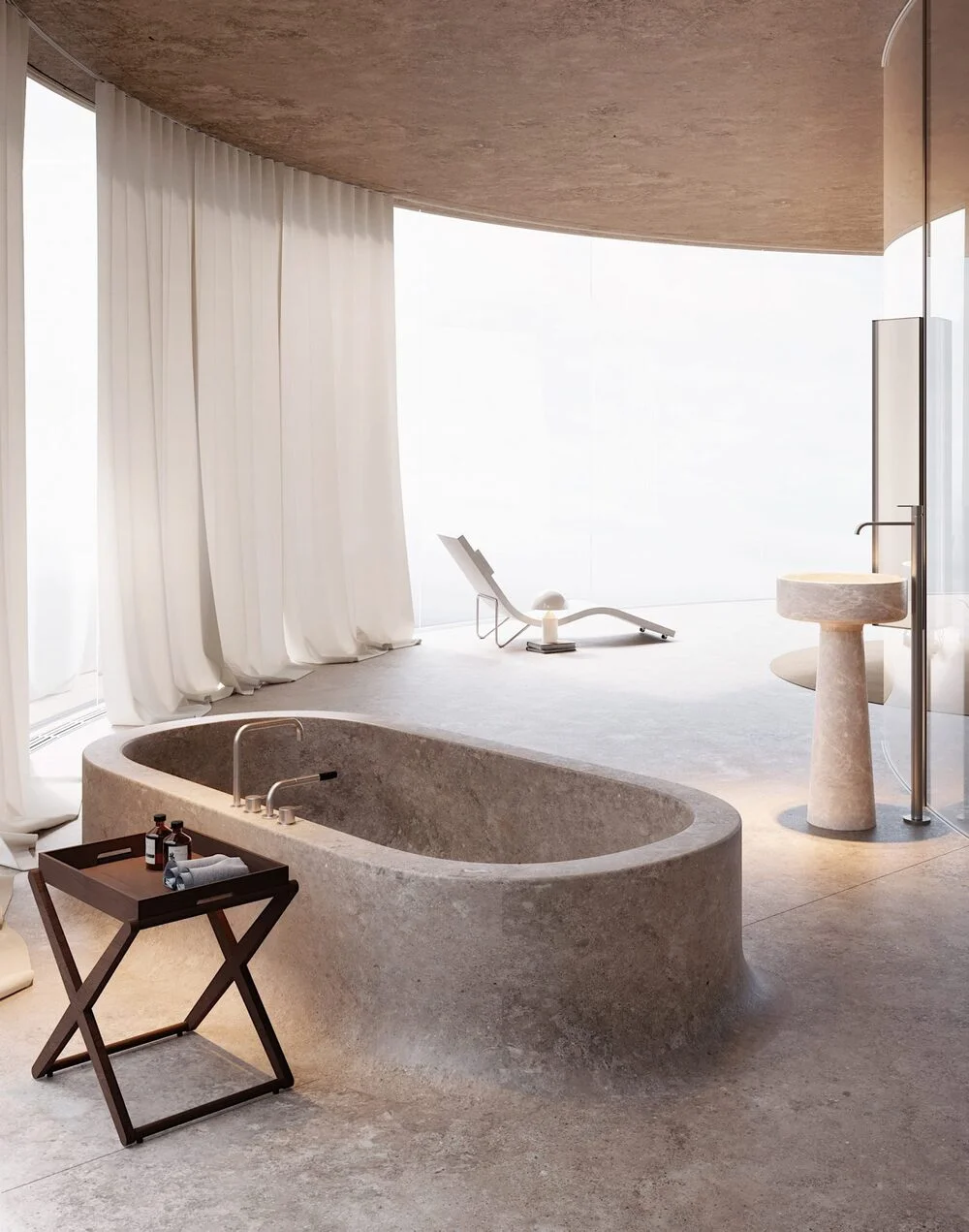 When the tub and the floor and the ceiling all blend together, how could you not sink into relaxation mode as well? Plus, imagine how good the acoustics are in here for your in-shower jam sessions. A full-on marble bathroom makeover might be out of the question, but a marble toothbrush holder or accessories set is not.
3. Malta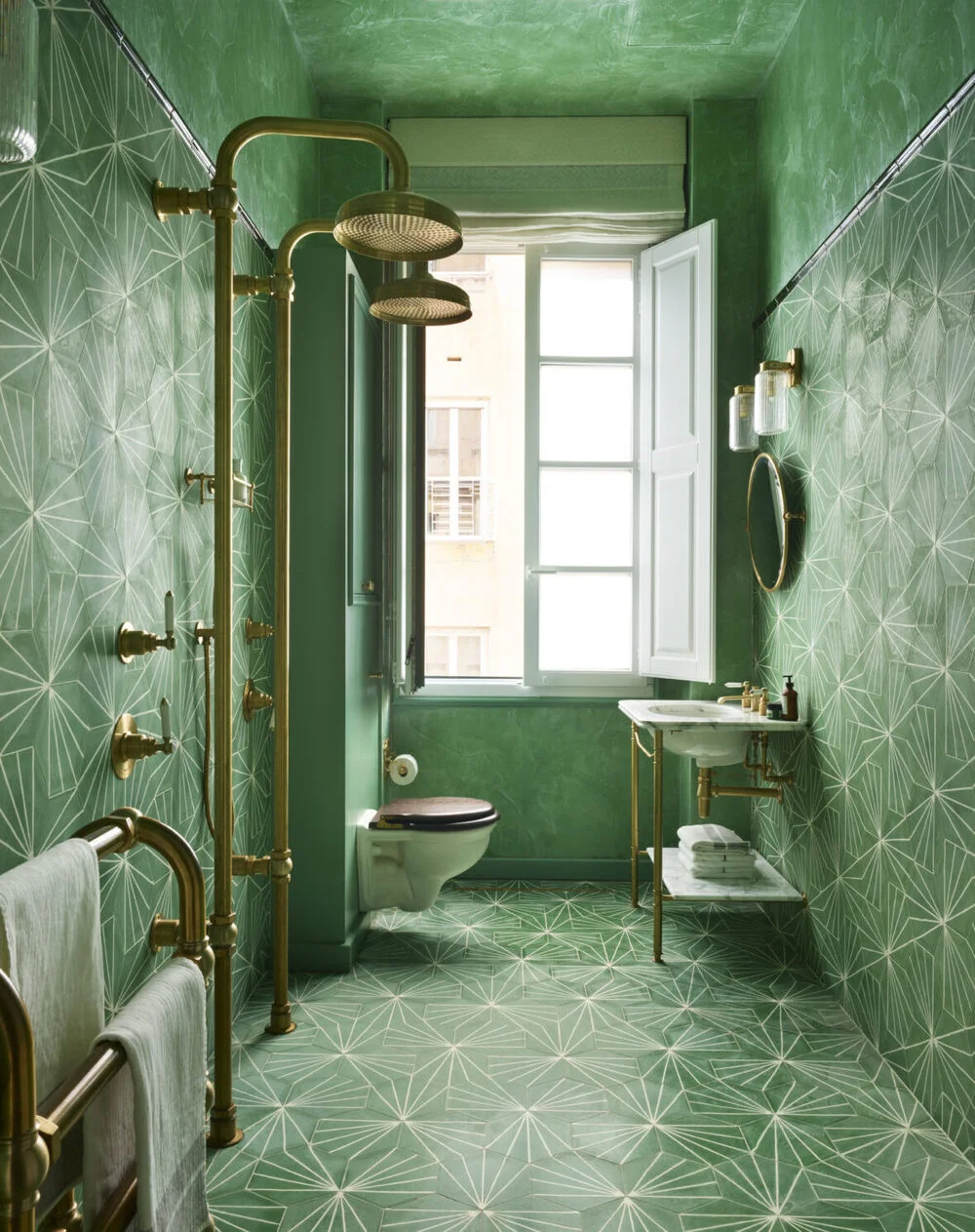 If green is the color of envy, we get it—because we really wish this was our bathroom. But the real star of the show? The brushed brass! And updating fixtures can be an easy way to try out something new without a full HGTV-style crew in your home.
4. Shima, Japan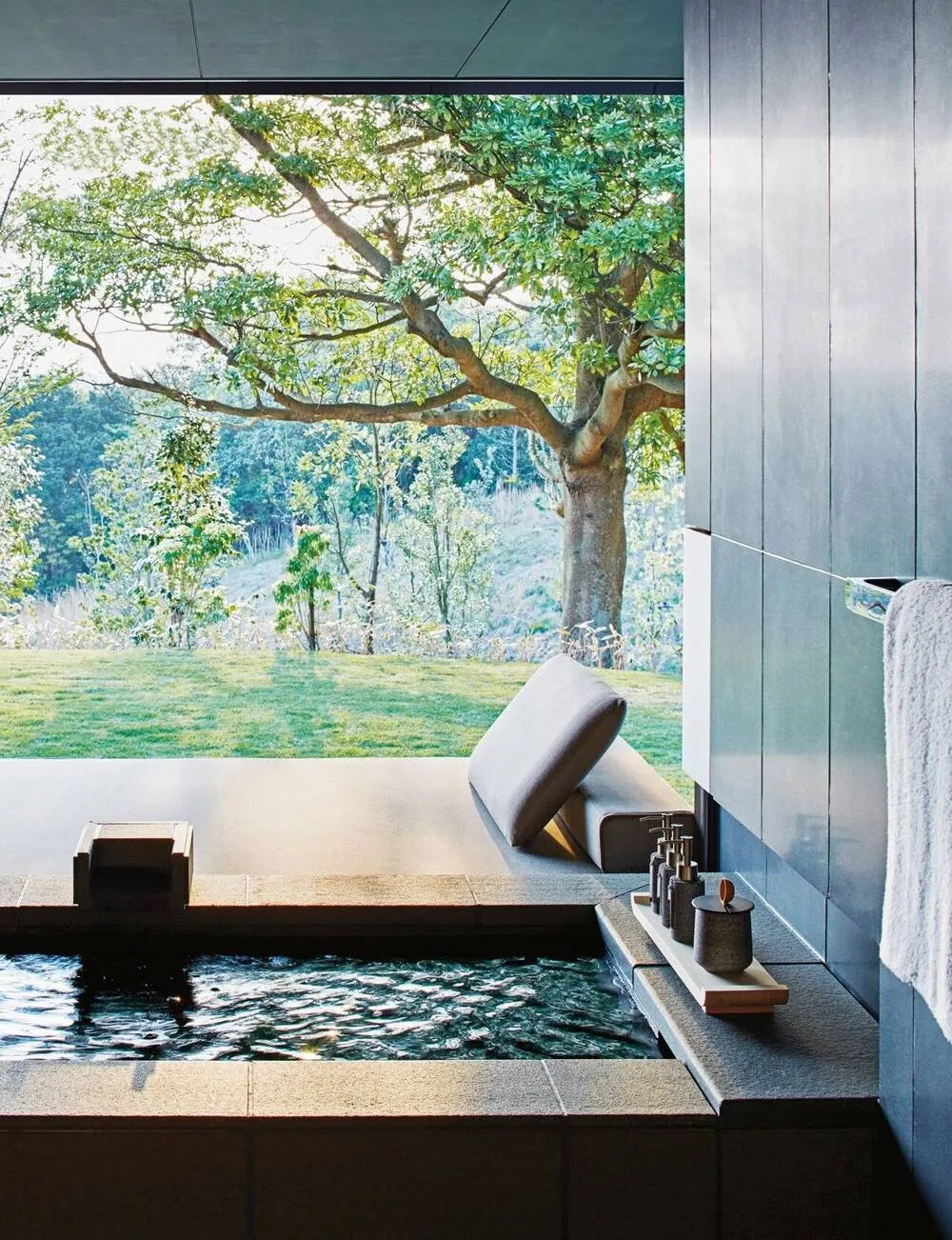 A lush, idyllic private garden? Yeah, we'd trade our walls, too. What's more: what you're looking at here is a private, hot spring-fed bath. A soak is a soak, but… this deserves some special recognition. In the meantime, we'll be adding a few low-maintenance plants to our bathroom shelves.
5. Norway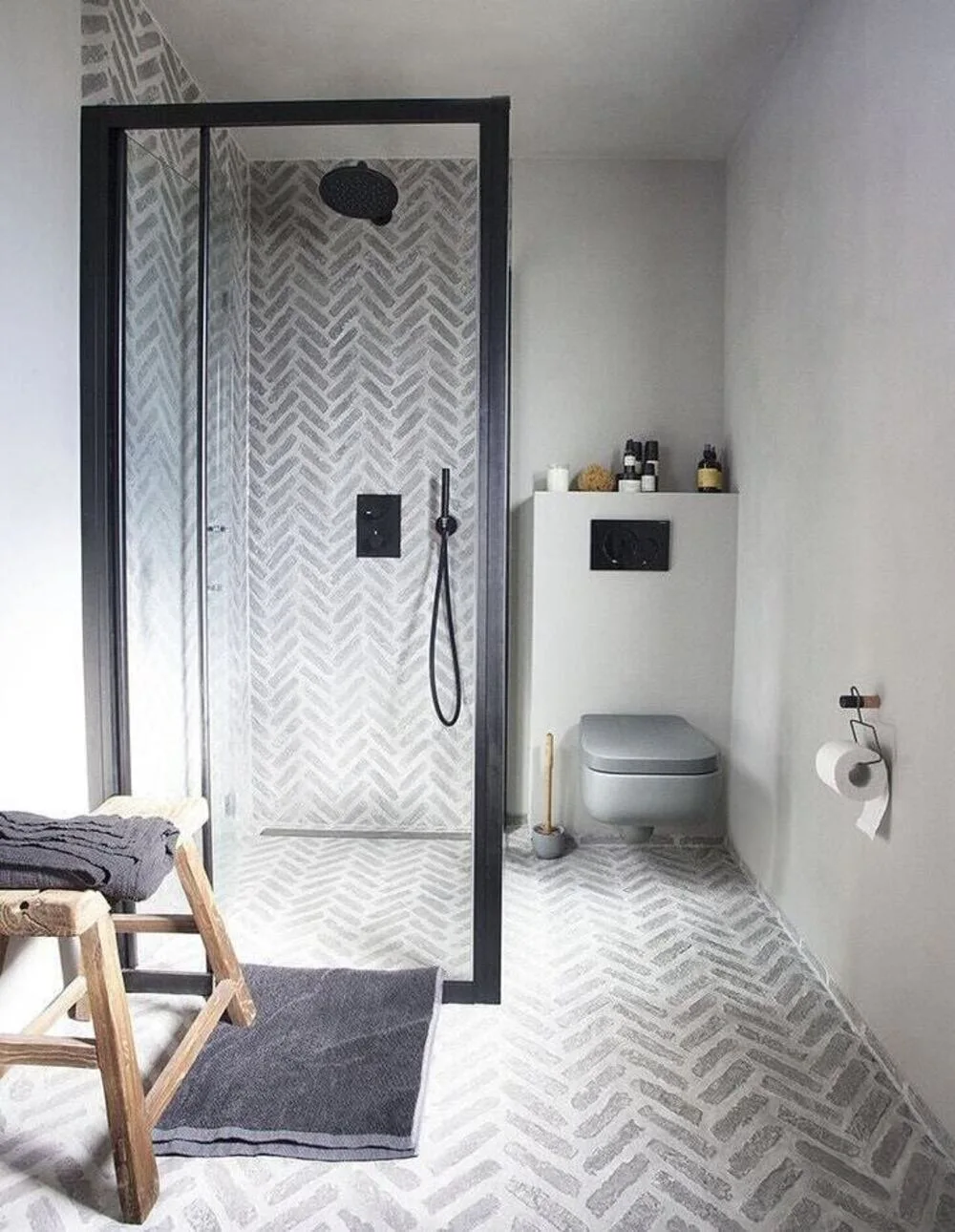 Custom-made with gray lime paint on the walls, a matching floor and shower situation and a carved stone sink as a centerpiece, we love the minimalism presented here. It's like you're holed up in the middle of a mountain, but in a good way. You know? Yet those matte black fixtures make it feel fancy.
6. Paris, France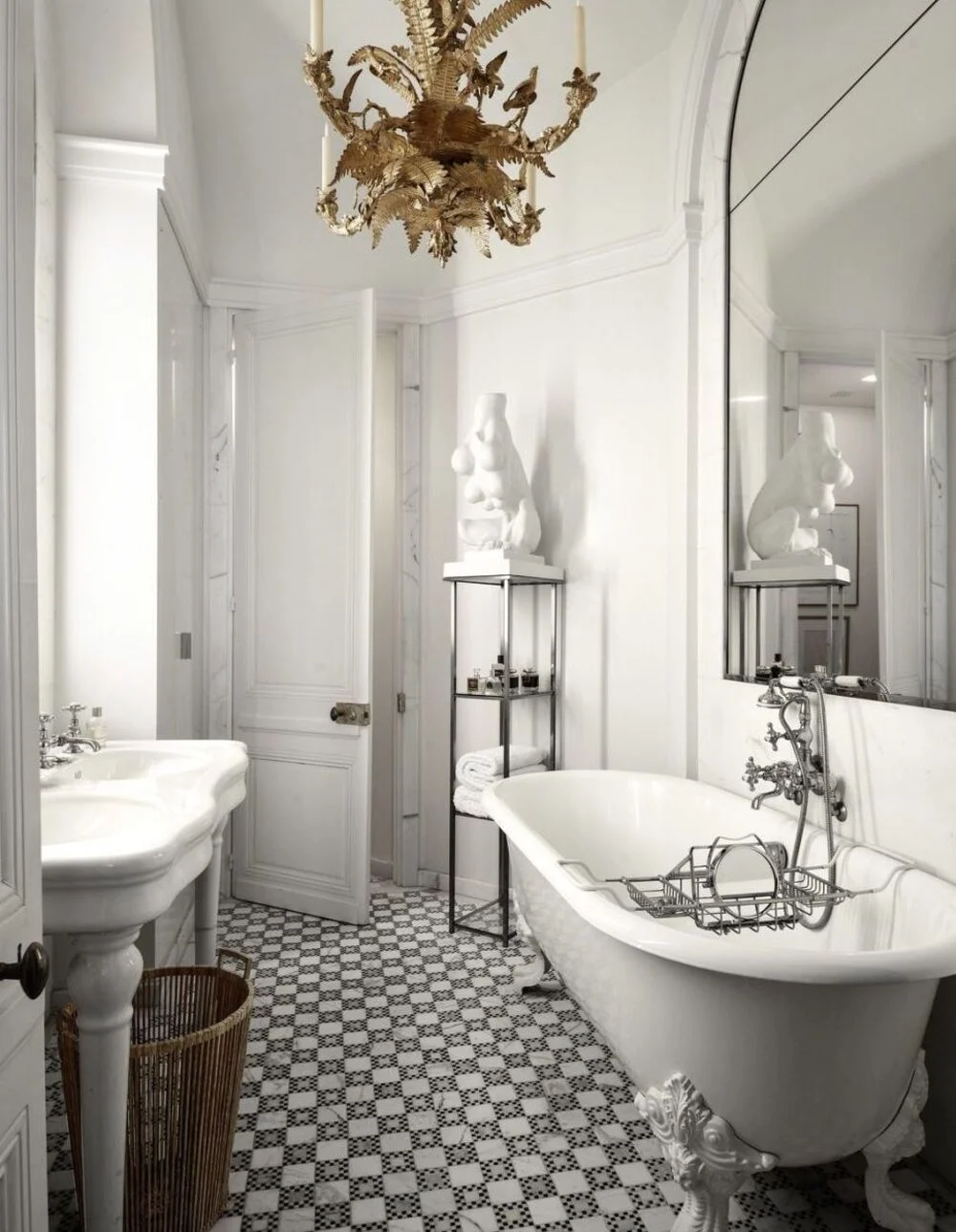 New rule: Every bathroom should have a gilded chandelier. If this Parisian bathroom proves anything, it's that it's always a good idea to mix metals. Oh, and black and white will never go out of style… and there's possibly no better place to be than in a clawfoot tub in the City of Light. But you know what they say: if you can't make it (to Paris), fake it (with these chic mixed metal accents).
7. Sonoro, Mexico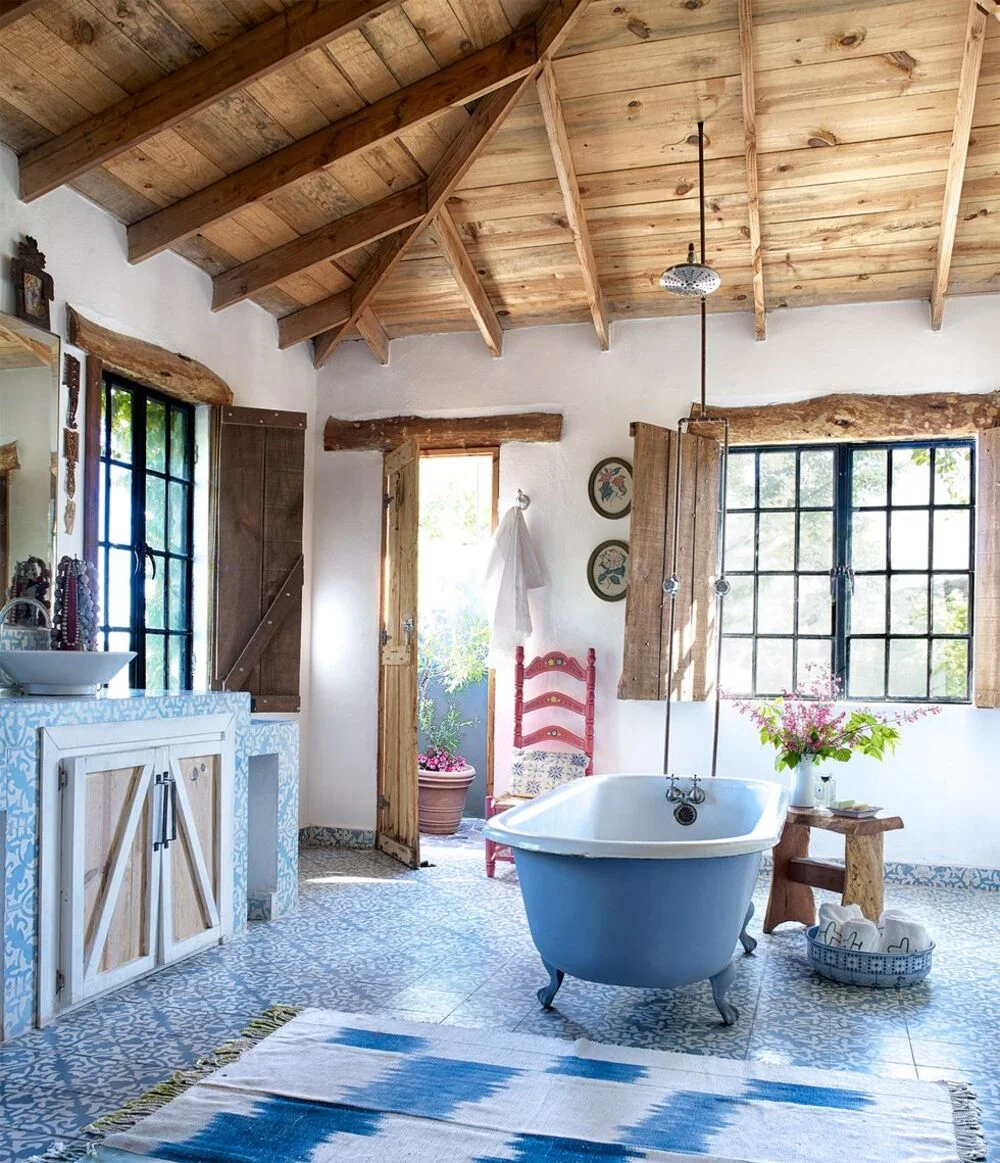 Did we design our Curl Defining hair products to match this space? Quite possibly. With local mosaics and plenty of natural sunlight, this blue-hued bathroom in northern Mexico looks like it belongs in the clouds. And in our dreams. And on our bucket list.
8. Mumbai, India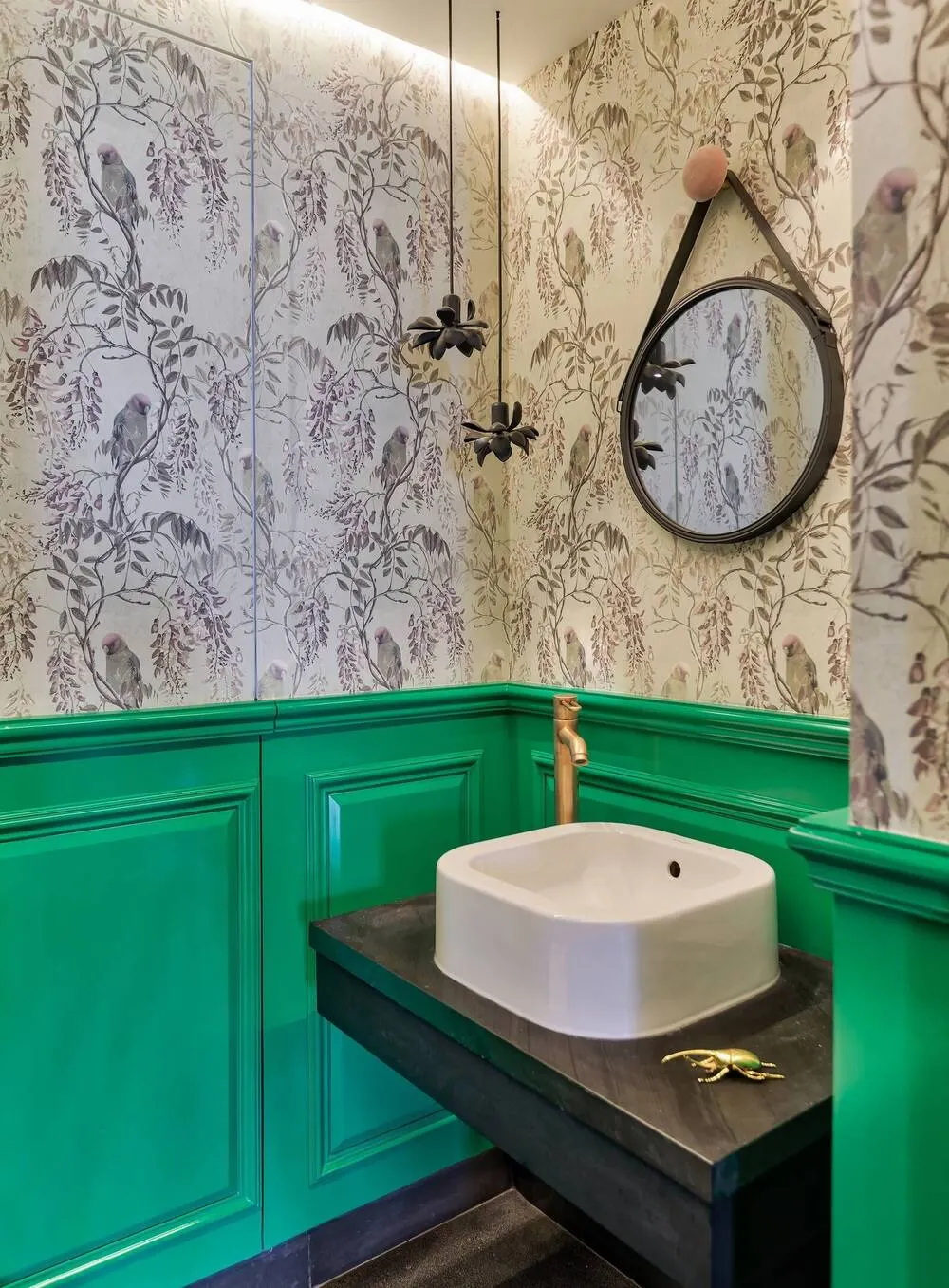 Is that hand-painted wallpaper? Perhaps. And bright green touches and a tiny pink puffball holding up the mirror? Indeed. And that bug statue! Do you have a funky piece of art and nowhere to put it? Now you do—your bathroom. Perfection, all of it.
9. São Paulo, Brazil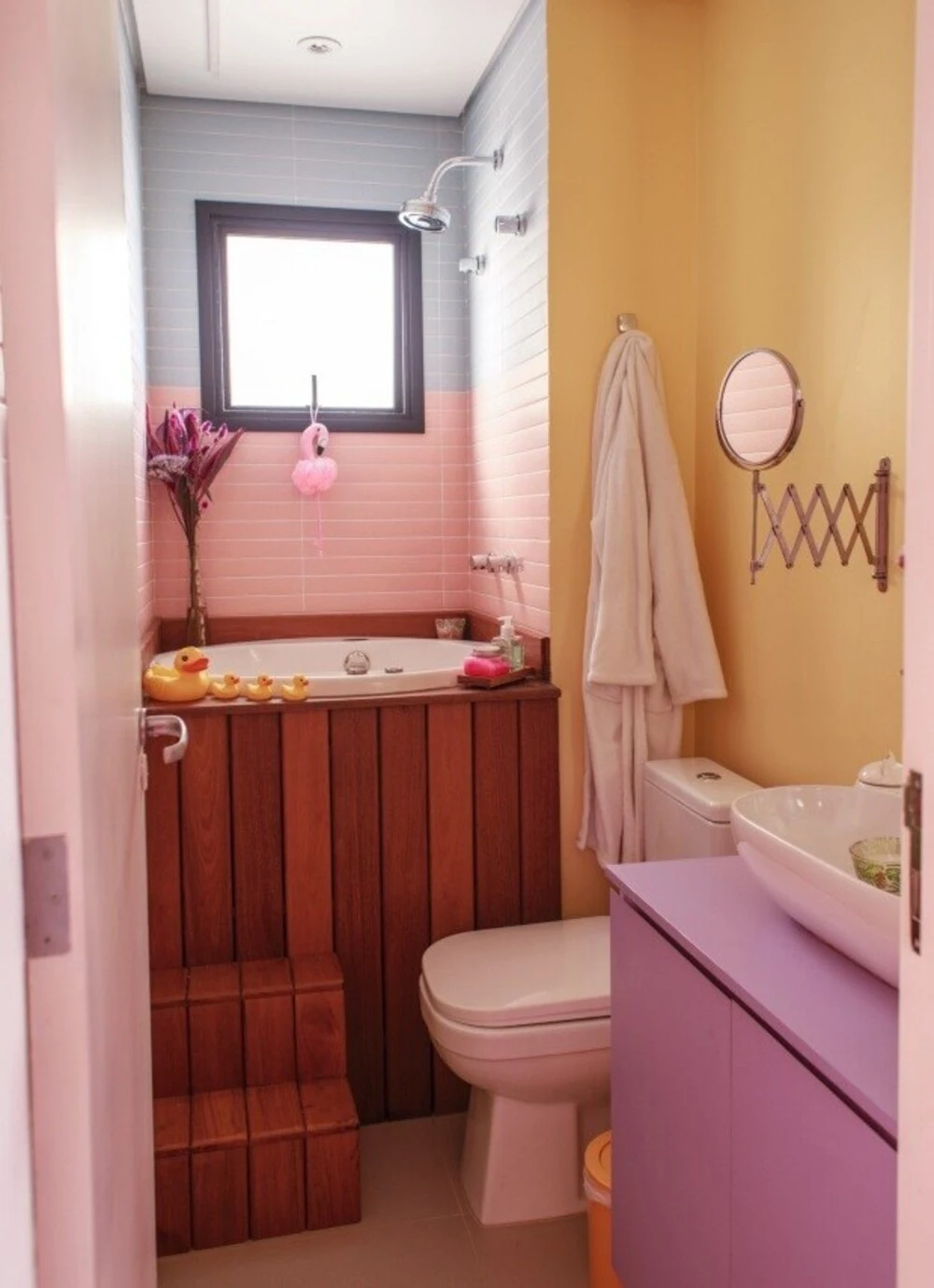 Small but (incredibly) mighty (not unlike our award-winning dry shampoo), this bathroom makes great use of its limited space while offering a lovely pastel color palette, amazing finishes and fun accessories. (Hello, flamingo loofah.)
The Drop
Have more global bathroom inspo to share? Send us your mirror selfies on Instagram [@odelebeauty] .