When it comes to style, what goes around comes back around. That's why some people are wearing velour in 2021 and (audible gasp) perms have been sighted in recent beauty trend roundups.
There is one trend, though, that should always be en vogue: the delightful pink bathroom, made famous in the 1950s and still grabbing our attention today.
As home design trends move further towards the spare and beige, peeking at some of these rosy oases is a needed reprieve from all of that minimalism. Don't get us wrong: There's a place and time for everything, and sleek bathrooms are lovely in their own right. But don't they say everything looks better through rose-colored glasses? The same sentiment applies to rose-colored glass shower doors.
History of the pink bathroom
Though the saccharine color scheme is now gaining back the respect it deserves thanks to a renaissance of mid-century modern design and the continued popularity of millennial pink, pink bathrooms weren't always a thing.
Pink entered the bathroom zeitgeist as early as the 1930s, then really blew up in the mid '40s. Save the Pink Bathrooms writer Pam Kueber estimates that one in every four new homes built between 1946 and 1966 featured a pink bathroom. We are talking about an interior design phenomenon of pink floor tile, wall tile, bathtubs, sinks, toilets, paint, wallpaper, towels—so much pink! In 1955, The Times of Munster, Indiana, reported pink as the current favorite color of homemakers. "It's pretty certain that the days of the dull, drab bathroom are definitely over," they wrote.
Called "cotton candy" by some, the color was unofficially dubbed "Mamie pink" after First Lady Mamie Eisenhower who really splashed some color on the White House walls during her 1953-1961 tenure on Pennsylvania Avenue. Mamie's favorite hue was such a big deal that staffers at the time nicknamed her new abode "the pink palace" and embassies around the world decorated one bathroom pink in preparation for a visit from her.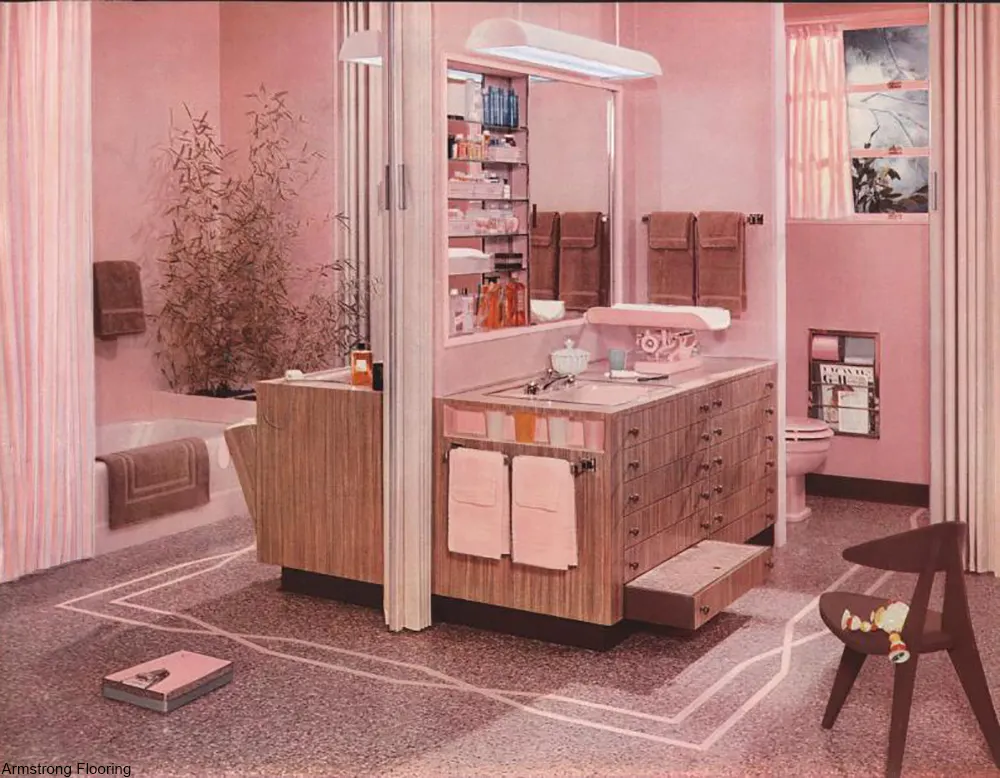 The color also brought a new focus on hygiene to the American public—a strange correlation indeed (though of course one we're all about). "Making America's bathrooms prettier seems to be causing Americans to bathe oftener," The Ogden Standard-Examiner reported in 1957. In the pre-selfie era, others loved the color for what it did to their mirror-face. Kueber describes the color as a sort of "retro botox. Pink is actually a great color for bathrooms, because the reflected glow makes you look younger… healthier," she writes.
With trend cycles moving right along, pink bathrooms began losing their steam around the 1970s. "The color scheme in bathrooms then shifted [...] to more muted tones like almond and ecru until, more recently, plain old white predominated," wrote Kate Murphy in a 2010 New York Times article on the subject.
Still, many of those beautiful pink bathrooms remained. In another 2010 article by Murphy, 90-year-old Nora Alcaro talked about the bathroom in her home that had been pink since 1944. "If you love something," she said, "it never goes out of style."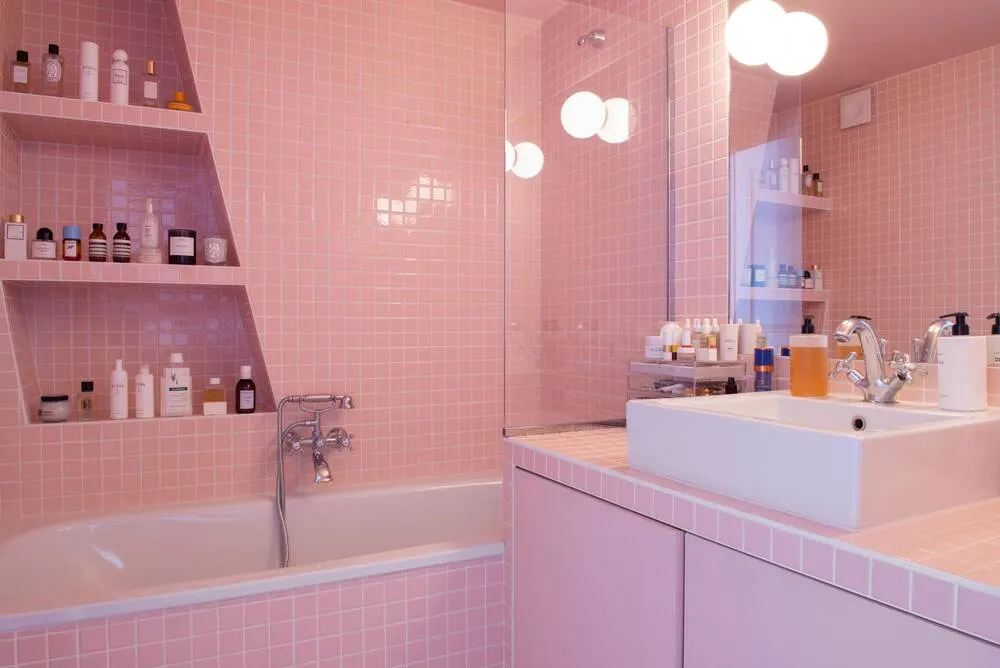 Preserve the pepto!
In the early 2000s, the Save The Pink Bathrooms website collected over 1,000 pledges from folks promising to hold on to their bubblegum baths. Though Kueber no longer keeps up with the site, the cause has spread to Instagram, where the #savethepinkbathrooms hashtag has over 4,500 posts and accounts like @vintagebathroomlove offer daily doses of rosy inspiration.
Beyond aesthetics, one of the best arguments for preserving a vintage pink bathroom may be the quality of original materials used. Mid-century (and older) fixtures were built to be repaired rather than replaced. Regardless of color, you may not find a better bathtub or sink.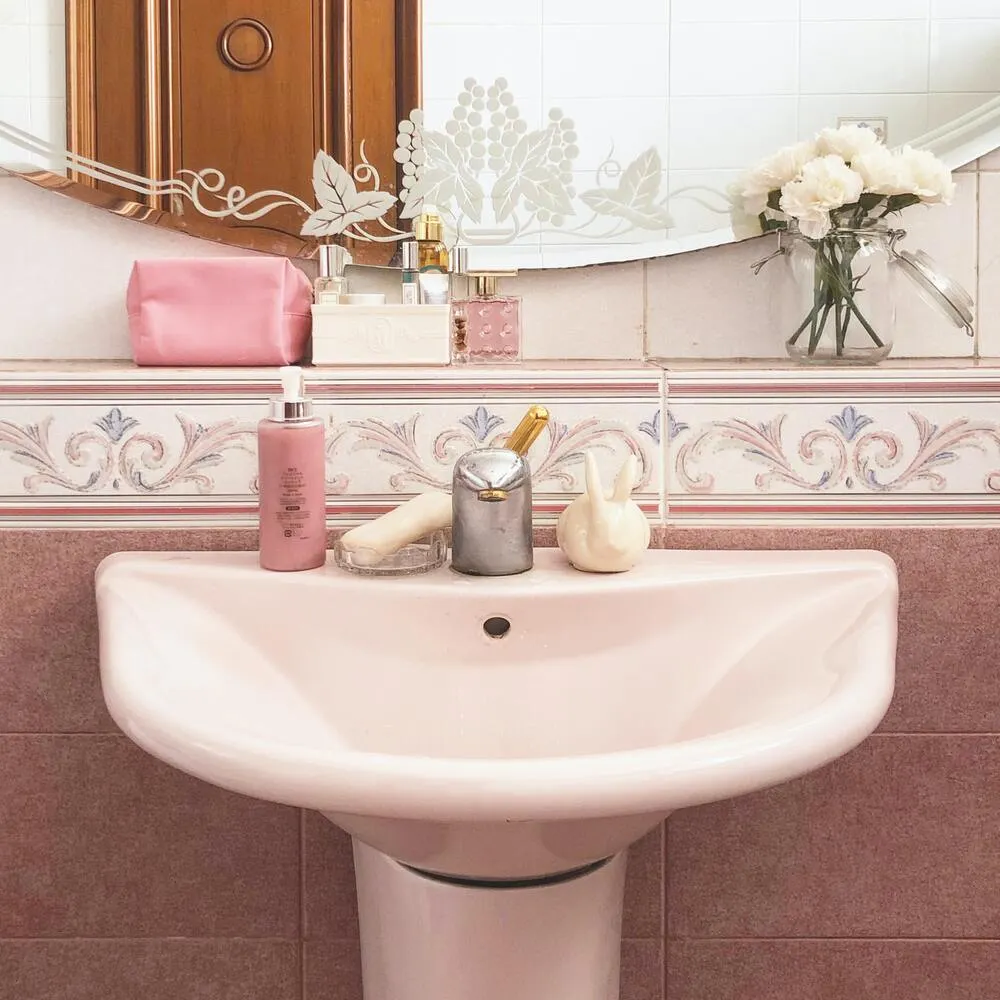 According to Murphy, pre-1970s ceramic tilework is also more substantial and less prone to cracking. The "mud job," or special way the tiles were adhered, is also more careful and strong—which explains why the tile in so many of these decades-old bathrooms is still in pristine condition. Because of their high quality and durability, it's also quite expensive to get rid of them.
"Don't ditch a bathroom just because of a bold color!" says Kristi Waite, who saved the original pink shower tile of her 1961 home when she purchased it from her grandparents in 2017.
"I might recommend preserving the expensive 'fixed' parts of the bathroom: the wall and floor tile and probably the tub," says Kuebler. "Then, bring more contemporary design in with elements that don't involve anything that can't be reversed: a new vanity, mirror, lighting, paint or wallpaper, window treatments and towels."
Modern pink porcelain palaces
With design trends veering ever so boldly into color once again, we love seeing new applications for this formerly ubiquitous bathroom hue. The humble pink bathroom is resurging in a big way, and modern interpretations offer a sense of inspiration that feels a bit different than the vintage longing we've become privy to. Is it because it's easier to imagine ourselves in these modern marvels? Maybe! Or perhaps it's the knowledge that people around us are currently living our dreams. Don't mind if we join back in, too!
If you don't happen to have an amazing retro or modern bathroom of your own (we can't all be so lucky), there are many ways to work with what you've got and apply the style. While Odele products were designed to look amazing in any color bathroom, we must admit they look especially picturesque in rosy settings. Search almost any home improvement store for "pink tile" and you'll be met with a plethora of gorgeous options. Pink bathroom accessories can also be found at almost any price point if you're not fully ready to re-splash.
Here's a collection of contemporary blush-hued bathroom inspiration ranging from a light touch to entirely pinkalicious. Pine with us, will you?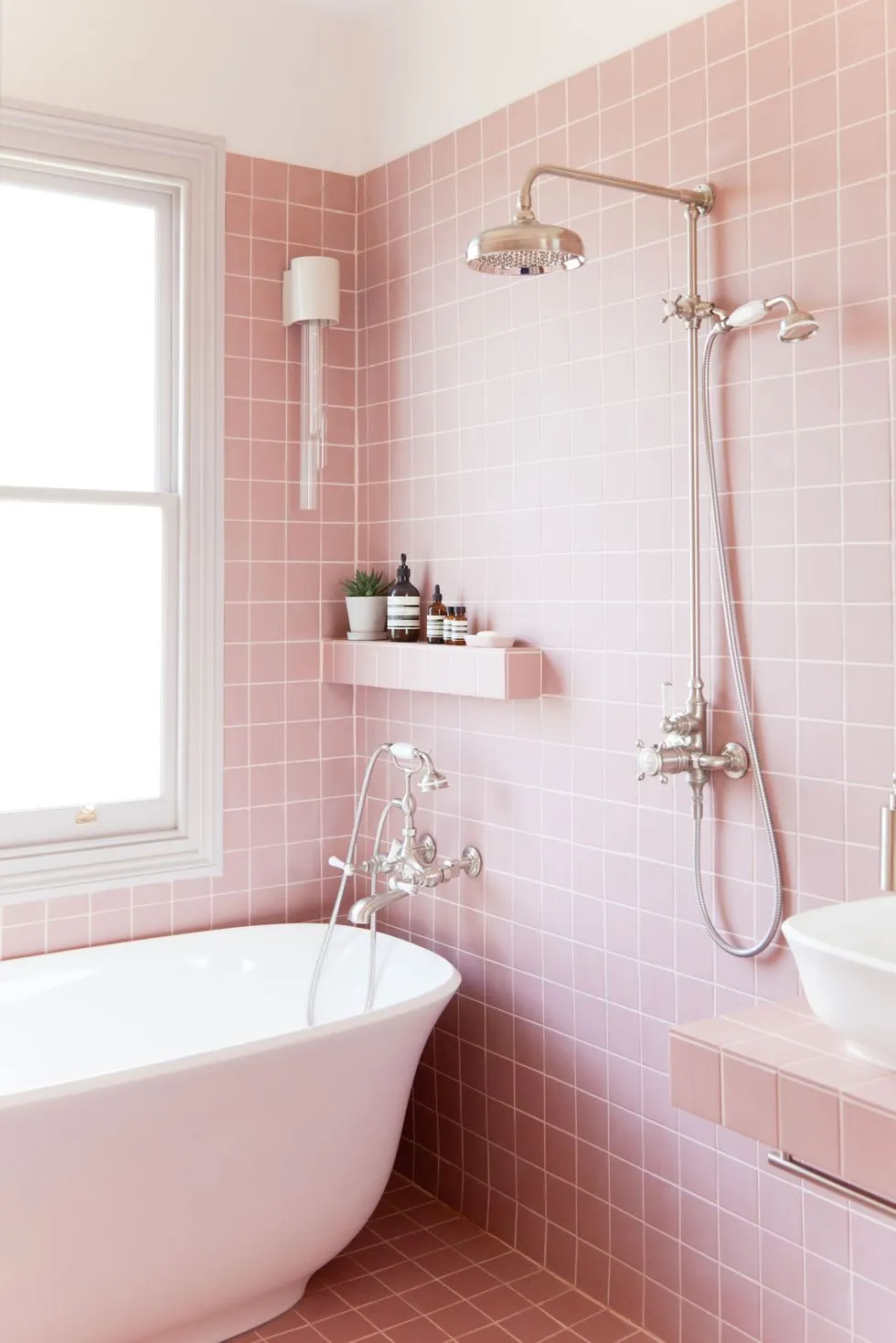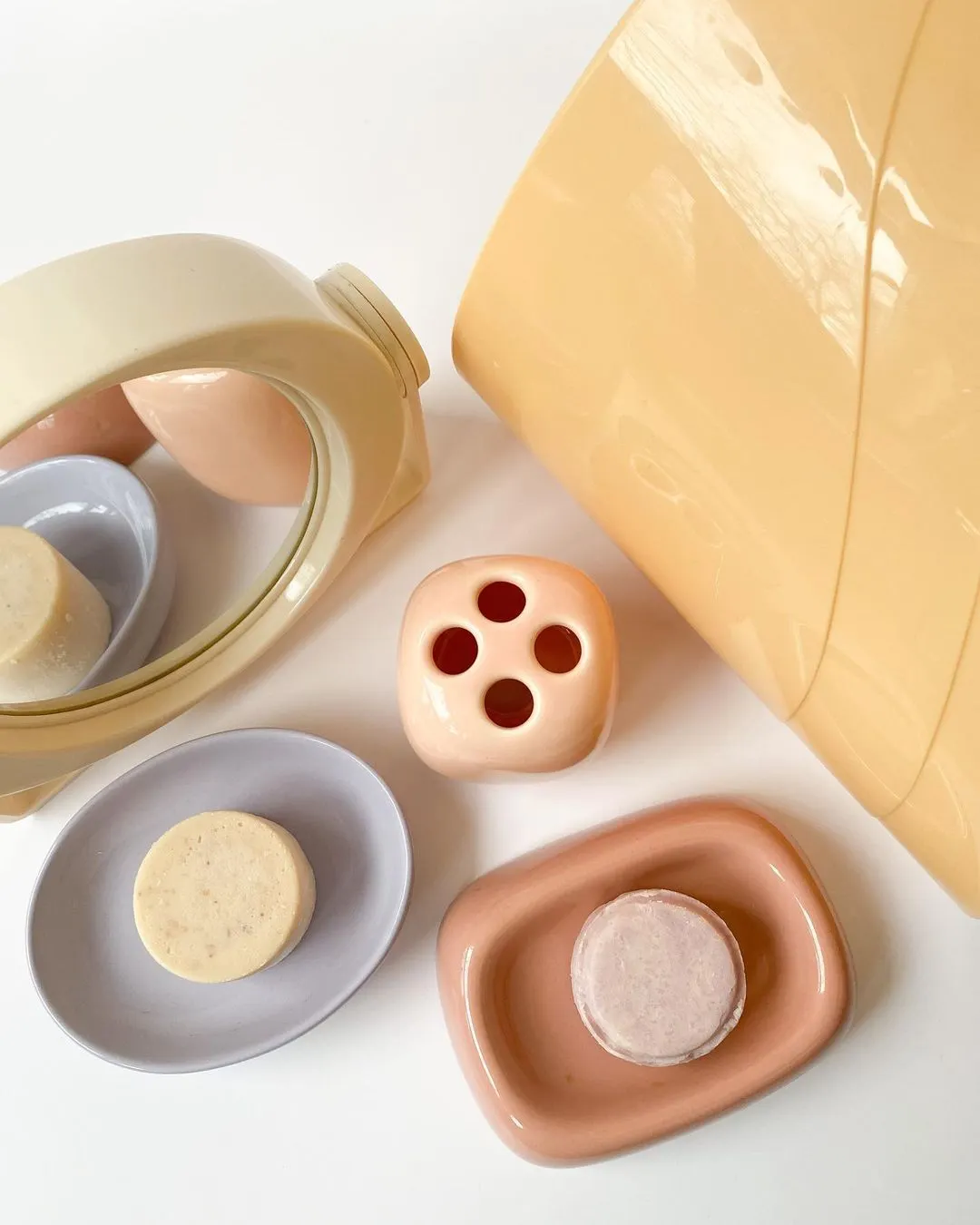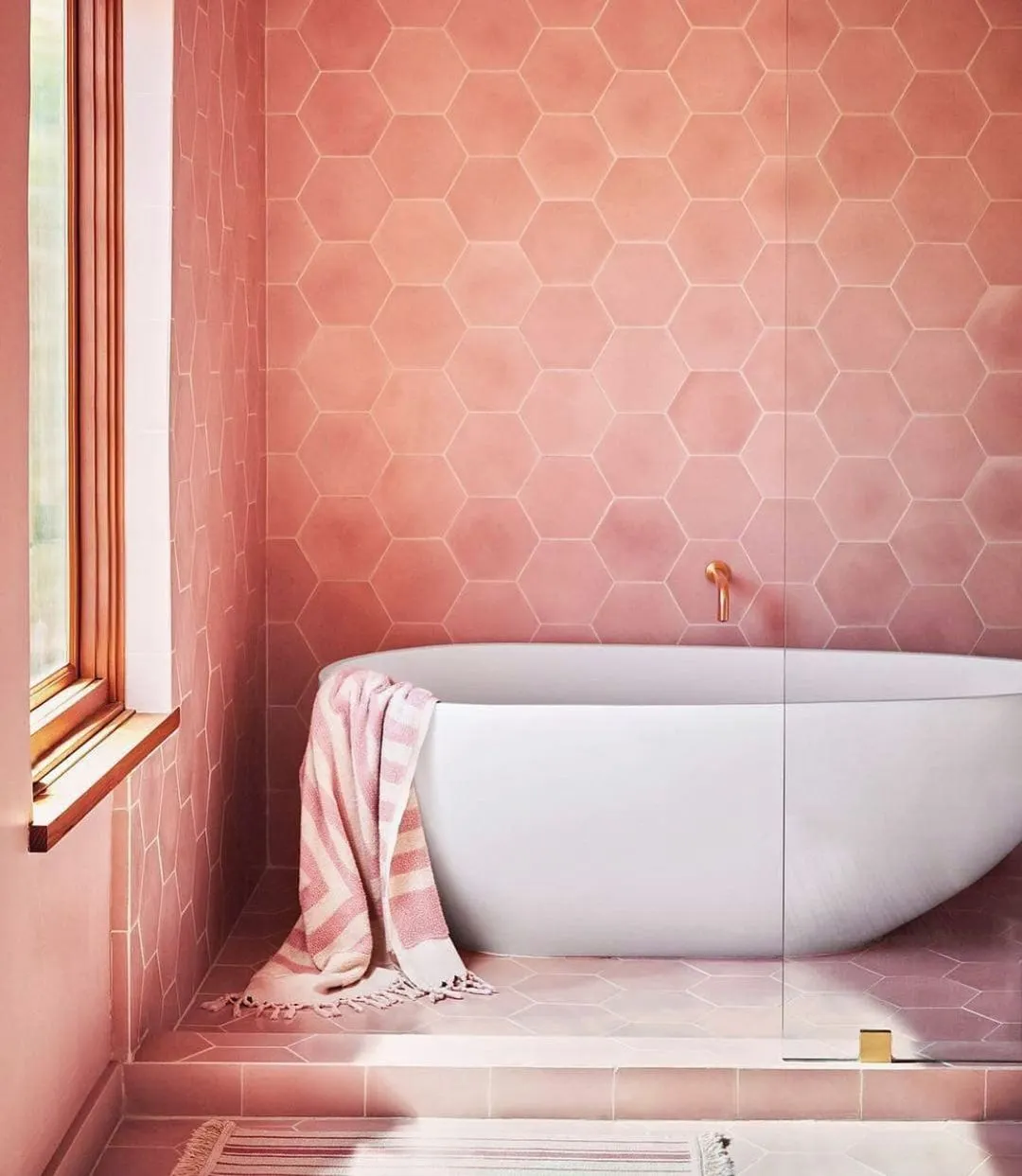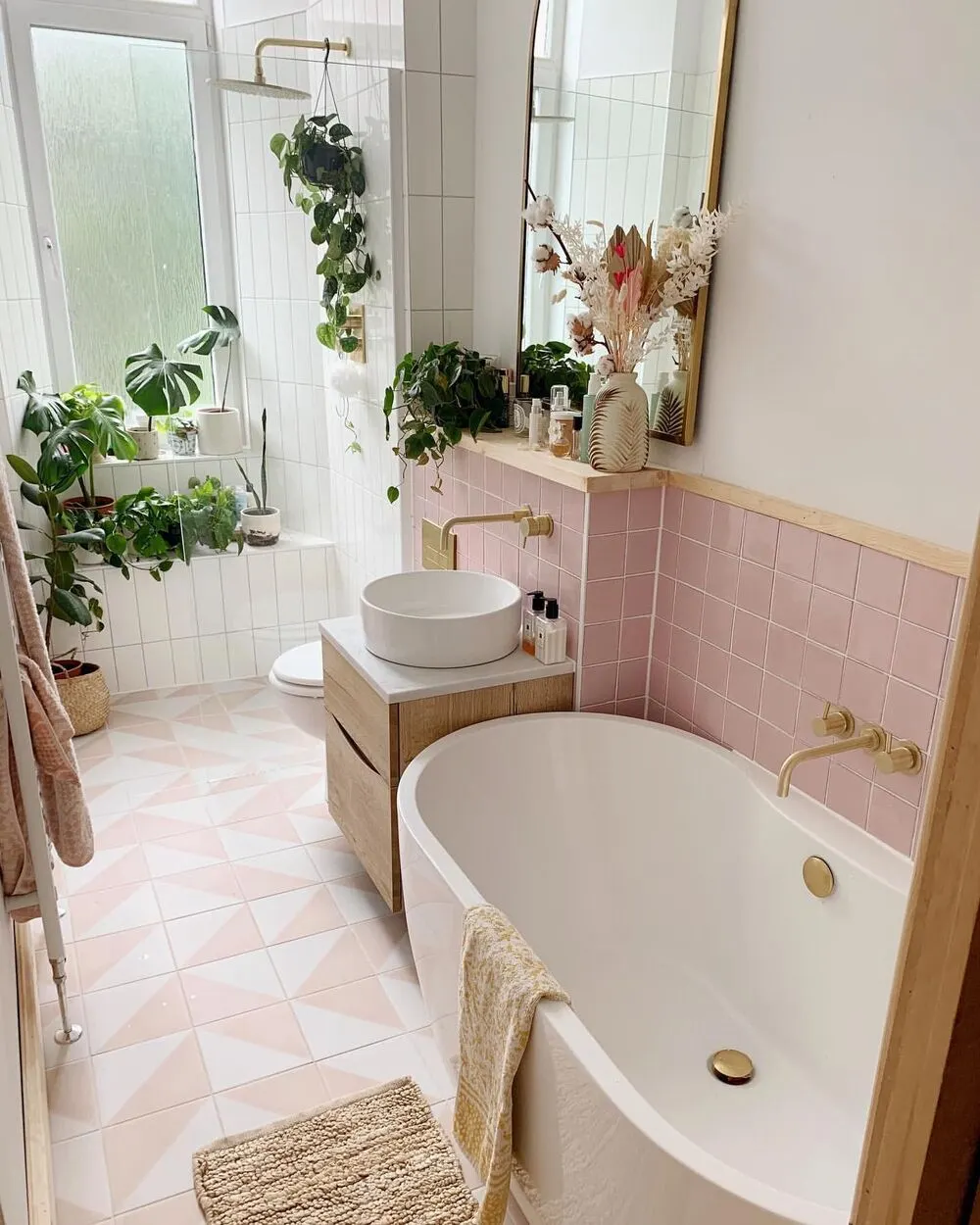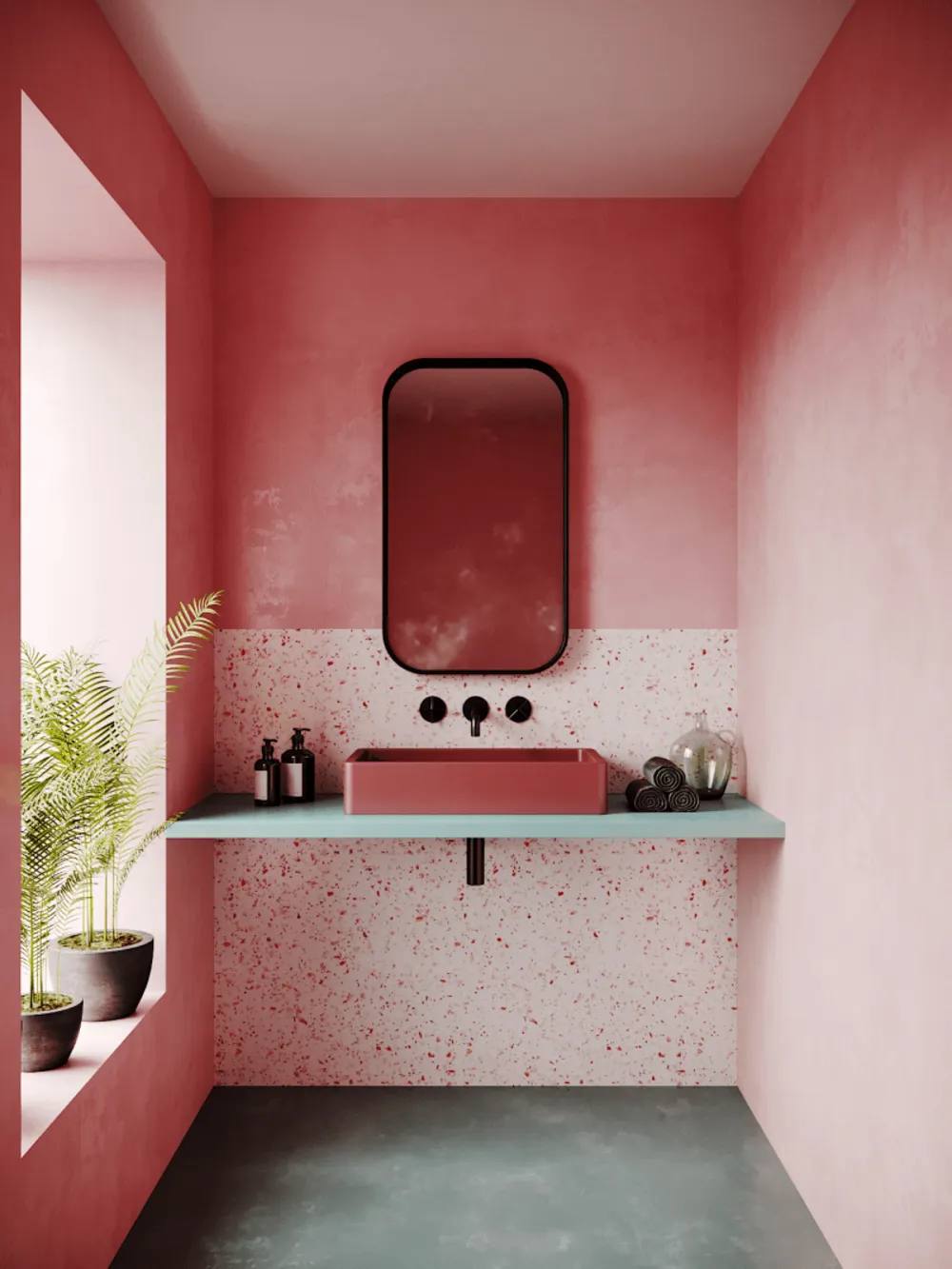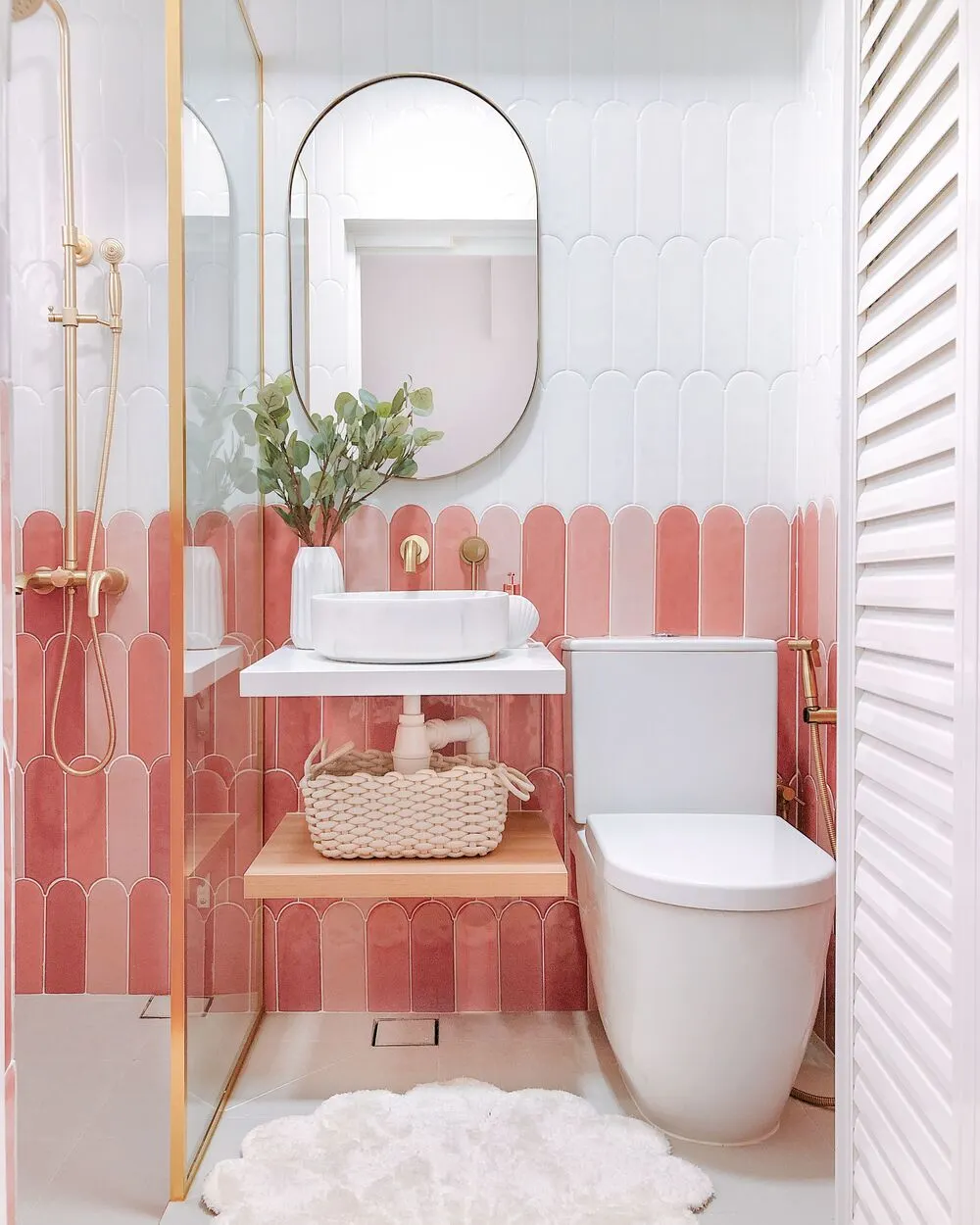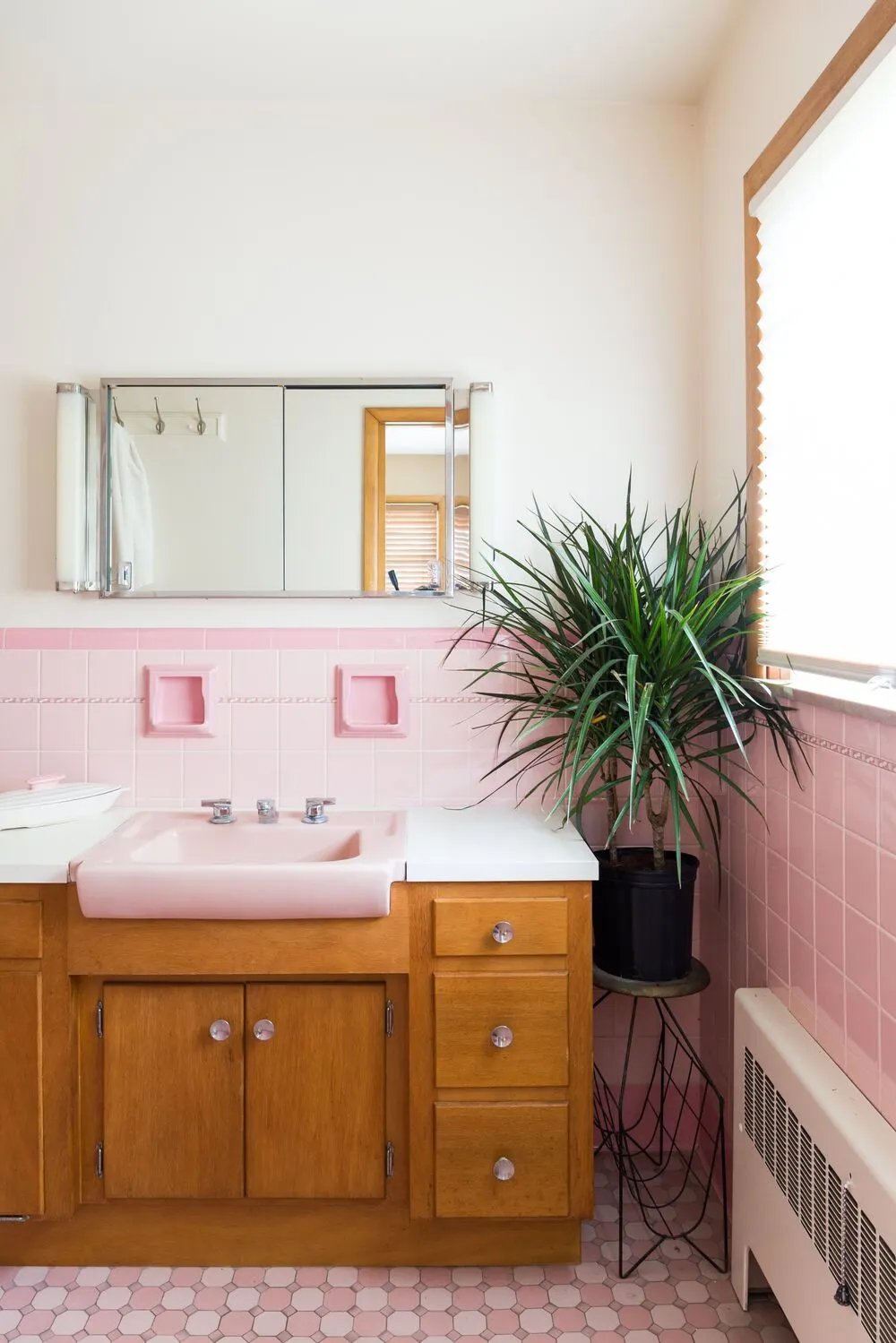 The Drop
#Savethepinkbathrooms! And send us all your favorite bathroom design inspo (in any color) @odelebeauty.