Does your hair ever just feel… off? Perhaps it's still oily and weighed down after you wash it. Or maybe your strands are always bone-dry, no matter how much you moisturize. Maybe your locks just look dull and lackluster? These are all signs your hair might need a detox. Enter: clarifying shampoo.
What does clarifying shampoo do, exactly?
A clarifying shampoo is like a detox for your hair and scalp. It deep cleans to remove buildup, leaving you with a fresh, clean slate. (Best feeling ever .)
Regular shampoos contain surfactants (relatively mild cleansers), and they're great for everyday use to rinse dirt, oil and products out of the hair. But other things like chlorine, minerals from hard water and heavy residue still build up over time and are trickier to remove—that's when a good clarifying shampoo comes in handy. They're formulated with super-powered cleansers for serious de-gunking.
Benefits of clarifying shampoo:
removes buildup from styling products, chlorine, hard water and more
resets the hair and scalp to square one
helps conditioners, masks and treatments better penetrate the hair
boosts volume and movement
Clarifying shampoo sometimes gets a bad rep for being drying, since some formulas use sulfates and/or other harsh ingredients to get hair squeaky clean. Not to worry, though—Odele Clarifying Shampoo is sulfate-free (like all our shampoos!) and gentle enough for weekly use.
Our formula uses chelation technology to clarify the hair. Chelating shampoos contain molecules that attach to dirt, minerals and other guck on your strands and remove them when rinsed out. In other words, our Clarifying Shampoo will leave your hair and scalp feeling good as h-e-double-hockey-sticks without stripping everything dry.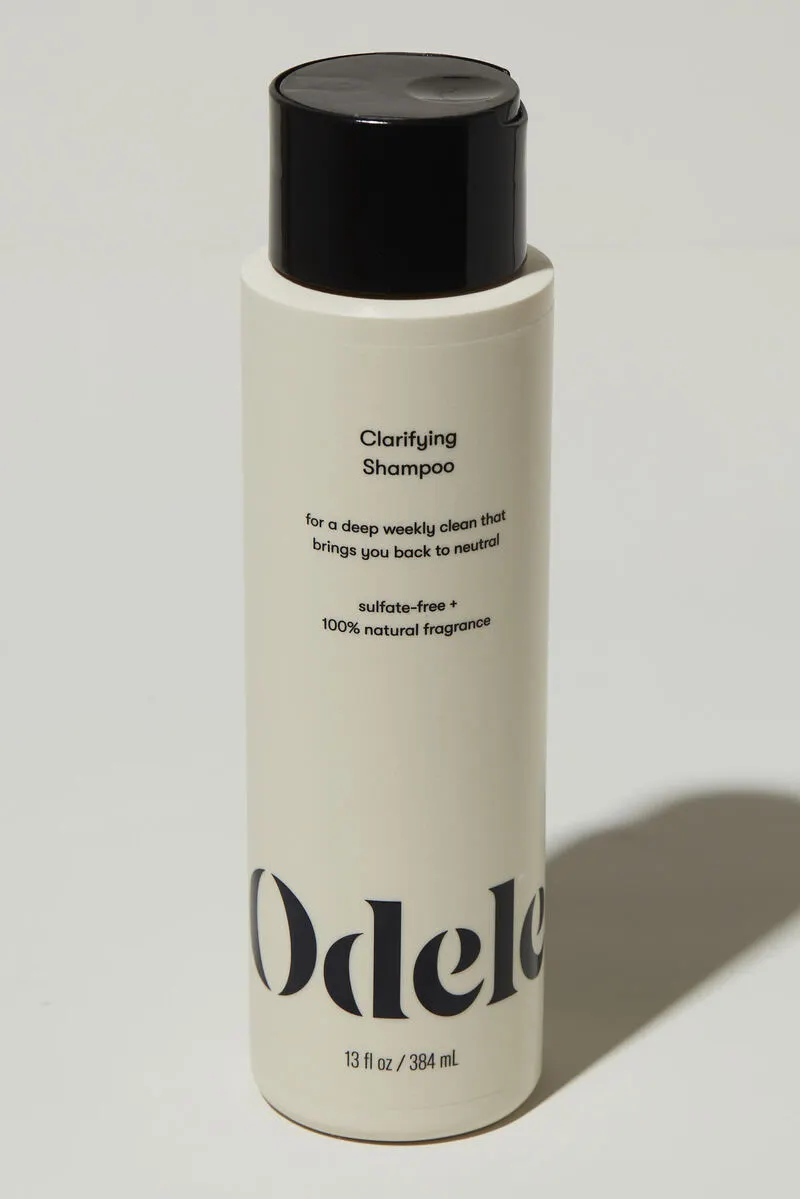 Who should use it?
Every hair type can benefit from using clarifying shampoo now and then, but these are some signs you're probably due—or overdue!—for a detox:
You use lots of styling products. The more oils and creams you apply, the more frequently you'll want to deep cleanse.

You don't shampoo your hair often. Might as well make that once-in-a-while wash count—especially if you're loading up on dry shampoo and other products in between.

Your hair and scalp still feel dirty or greasy after you shampoo. Odds are there's some stubborn buildup sticking to your strands, and your regular shampoo isn't getting the job done.

Your scalp is flaky. If excess sebum or product residue is making your scalp flake, clarifying shampoo can help draw out the grease and restore a healthy balance. (If you suspect dandruff, eczema, psoriasis or another skin condition though, best chat first with your dermatologist.)

You shower with hard water. Hard water contains minerals that leave a film on the hair, making it tough for moisture to get in. You'll need a clarifying/chelating shampoo to get rid of this buildup. (Here's a handy map to see if you live in a hard water area.)

Your hair won't hold a style. If your hair used to hold a curl but now falls flat when you try to style it, it could be due to excess buildup.

You're a swimmer. Chlorine isn't the only culprit—salt water can also dehydrate your hair, leading to breakage (gulp) if not fully rinsed out.

You have low porosity hair. Porosity refers to how well your hair absorbs and retains moisture. If your hair's porosity is low, it means it's not so great at holding moisture in. Low porosity hair is more prone to buildup because those products that can't penetrate the hair cuticle just end up sitting on its surface, creating a greasy residue. (This is how to test your hair's porosity if you're not sure.)

Your hair is dry even though you constantly moisturize it. If your strands are coated in sludge, it won't be as easy for conditioners, leave-in treatments, etc., to get in. Clarifying your hair can help clear away any grime blocking your strands so they can properly absorb moisture again.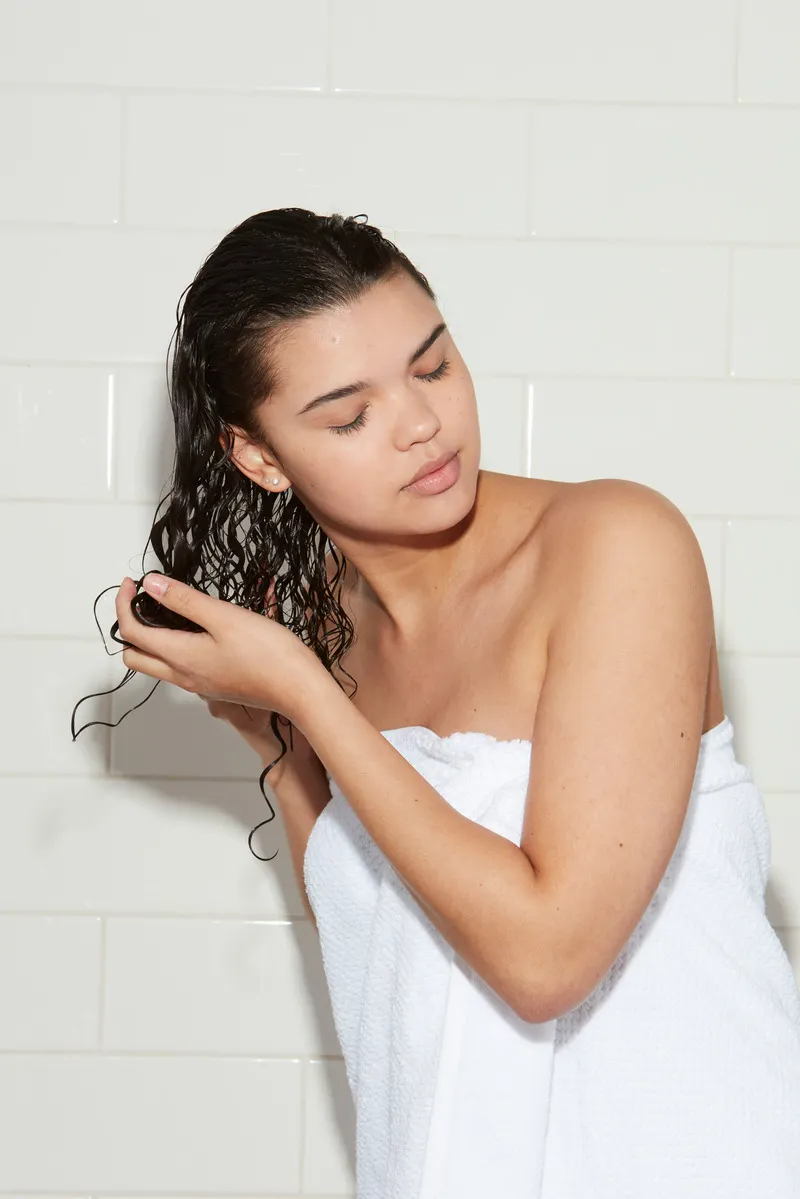 When to use clarifying shampoo
Reach for a clarifying shampoo when your hair and scalp need a reset. To avoid dealing with the hair and scalp woes explained above, consider making it a regular part of your routine, whether that's once a week or once a month (it'll depend on your hair type and washing habits. Chances are you'll notice a difference in how your hair looks, feels and behaves.
Odele Clarifying Shampoo is great to use right after swimming and as a weekly/biweekly/monthly detox. You can even use it as your go-to shampoo if it makes sense for your mane (yes, it's that gentle). It also comes in handy when your kids put slime and other questionable substances in your hair… speaking from experience.
How to use clarifying shampoo
Apply it the same as you would any other shampoo: massaging it into your scalp first, then working it through your hair. Let it sit for a minute (the longer you leave it in, the harder it'll work) before rinsing.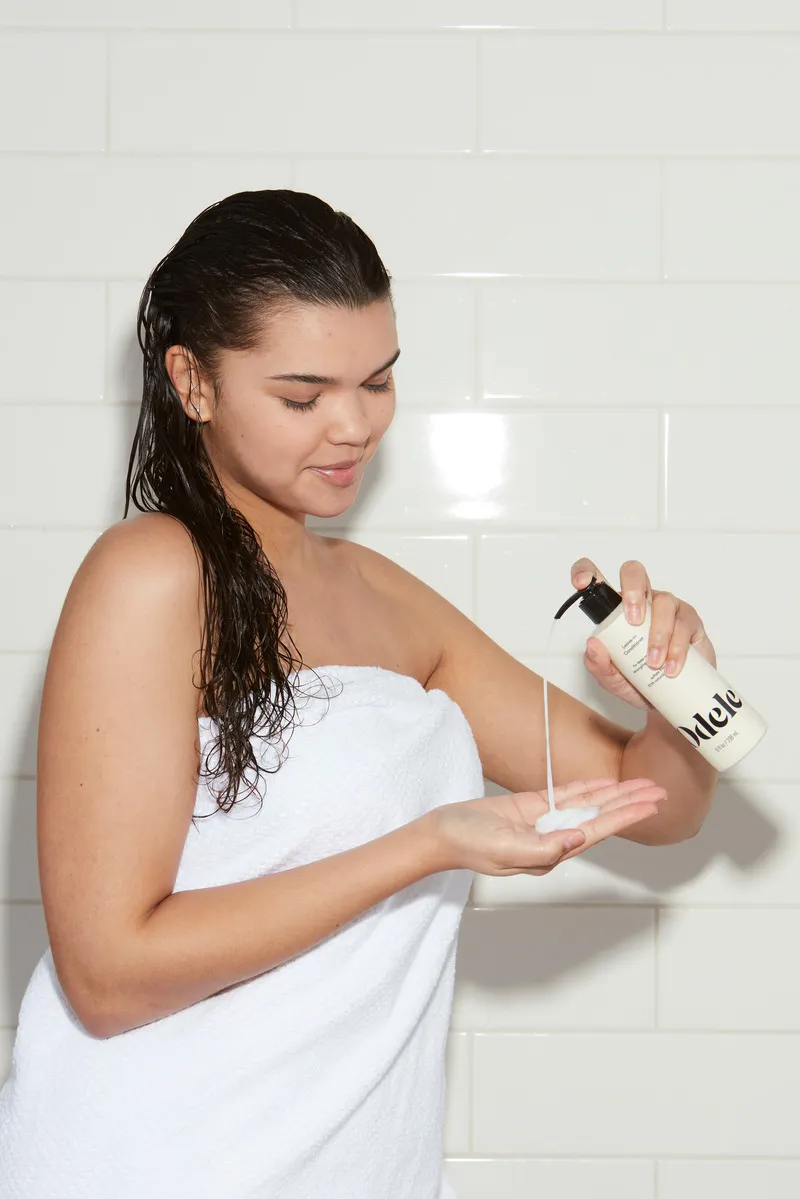 Can you use clarifying shampoo on color-treated hair?
You can! If you tend to load up on styling products, clarifying may actually make your hue look more vibrant by removing dulling buildup. To keep your color fresh, choose a clarifying shampoo that's free of harsh ingredients, and pause use for at least a week after your dye appointment. Note that the more often you shampoo, the faster your color may fade.
The Drop
Think of clarifying shampoo as a reset button for your hair and scalp. And you know you wanna push it…