When it comes to hairstyling, minimal effort + maximum payoff is kind of our thing. We're all about that scrunch-Air-Dry-Styler-into-it-and-go life, ya know?
Still, no matter how devoted we are to our three-step wash-and-wear routines, it's fun to switch things up. In the spirit of summer adventure, we're sharing a few of our favorite low-effort styles for all sorts of hair textures and lengths (in case you're craving inspiration but not keen on spending precious summer hours scrolling Pinterest). These styles work for pretty much any occasion and are easy enough for the laziest among us (all of them take five minutes or less but look like they took way longer—do we have your attention?).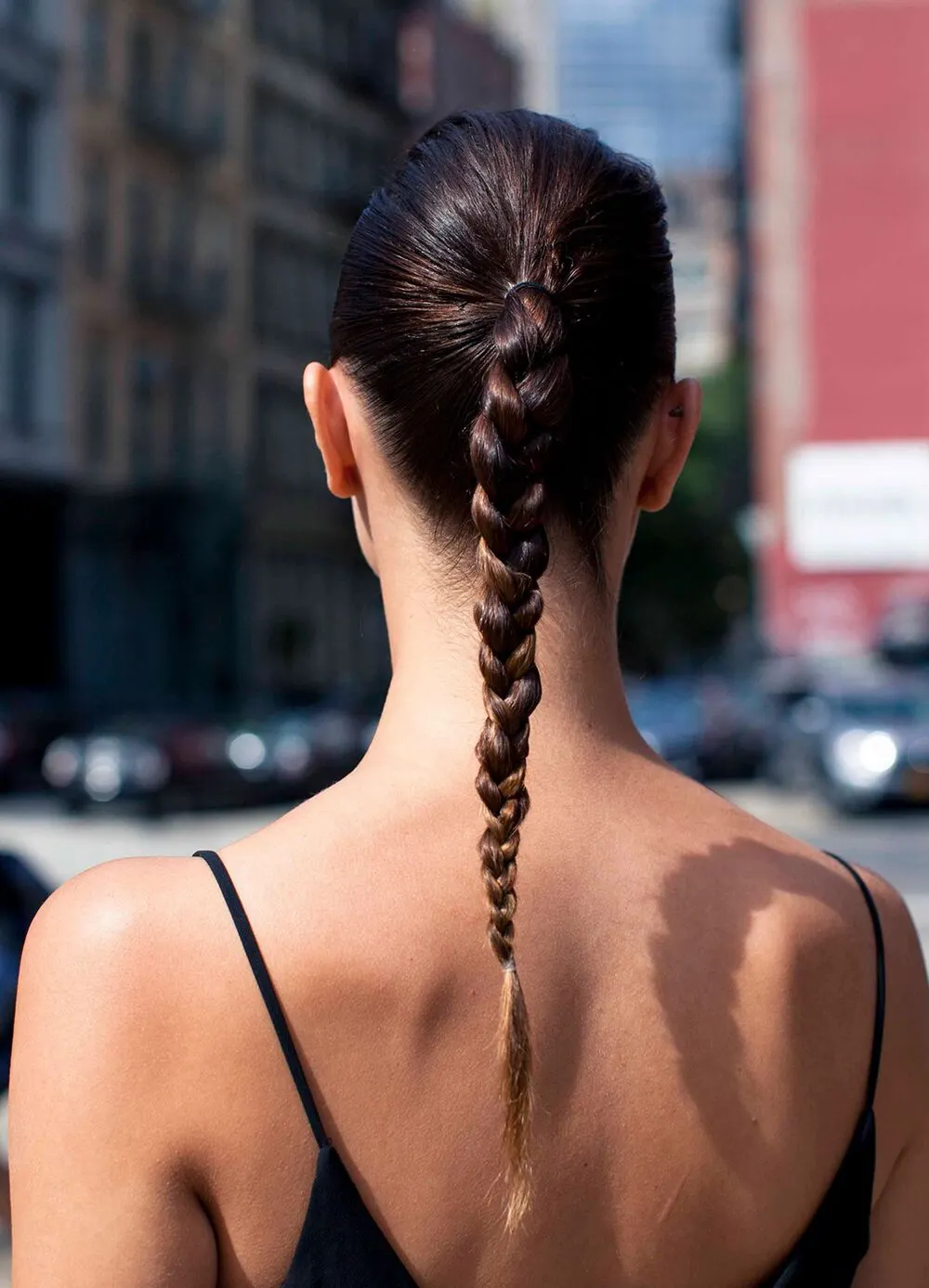 The ponytail braid
This one's simple enough to wear every day, yet styled enough to make you feel like you really "did your hair." Not only is a ponytail braid functional (in that it keeps your hair protected and off your neck on sweltering summer days), but it's also versatile enough to wear from the water park to the wedding reception and everywhere in between. (The pretty post-takedown waves are a nice bonus.)
P.S. Haven't yet mastered the three-strand braid? Try this even simpler spin on the style: the rope braid. It's just as quick and just as cute.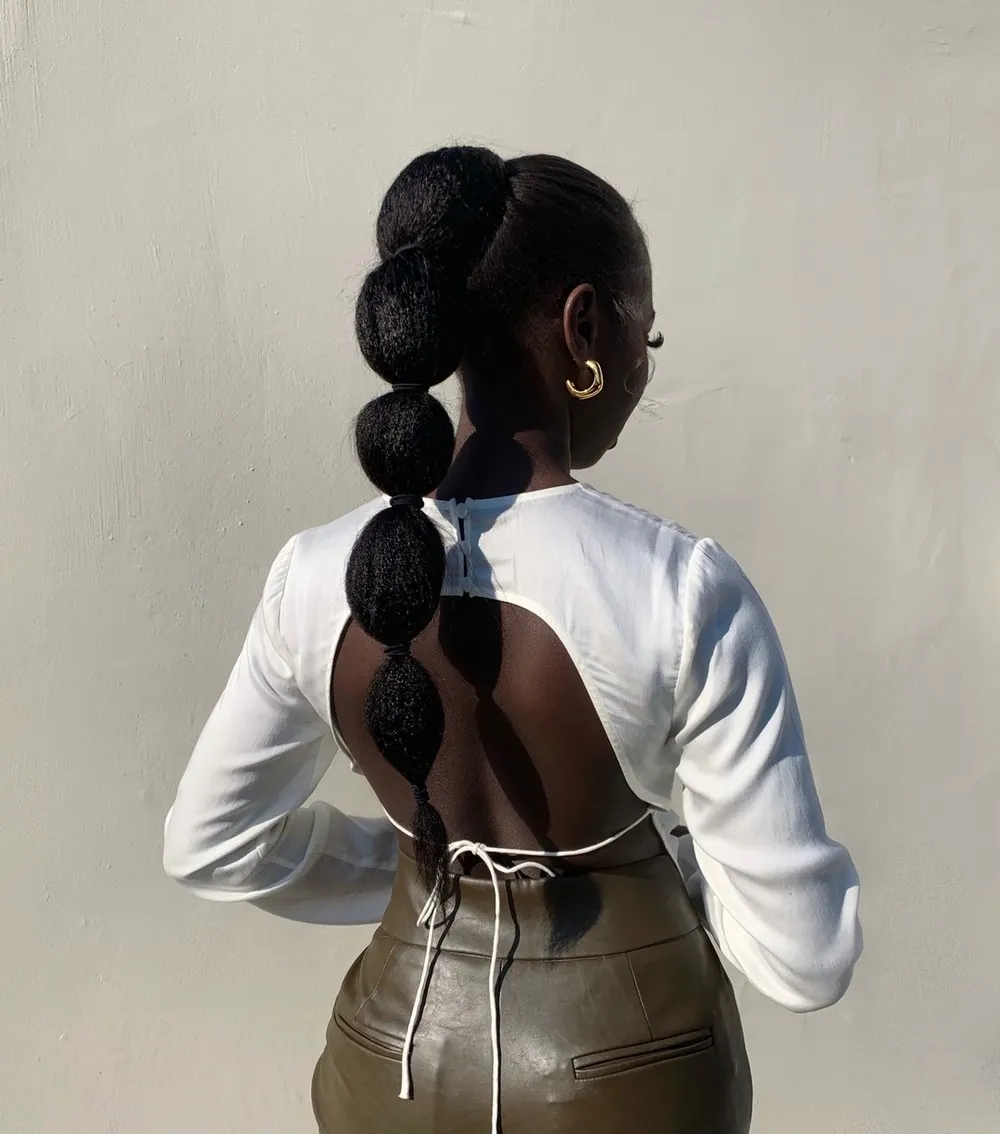 The bubble ponytail
Similar to the above, but something about this style feels so high fashion—even though all it takes is five minutes, a few hair ties and some spray to keep the flyaways at bay. Dress it up with fancy accessories or down with good ol' scrunchies and bands (gentle ones, please!).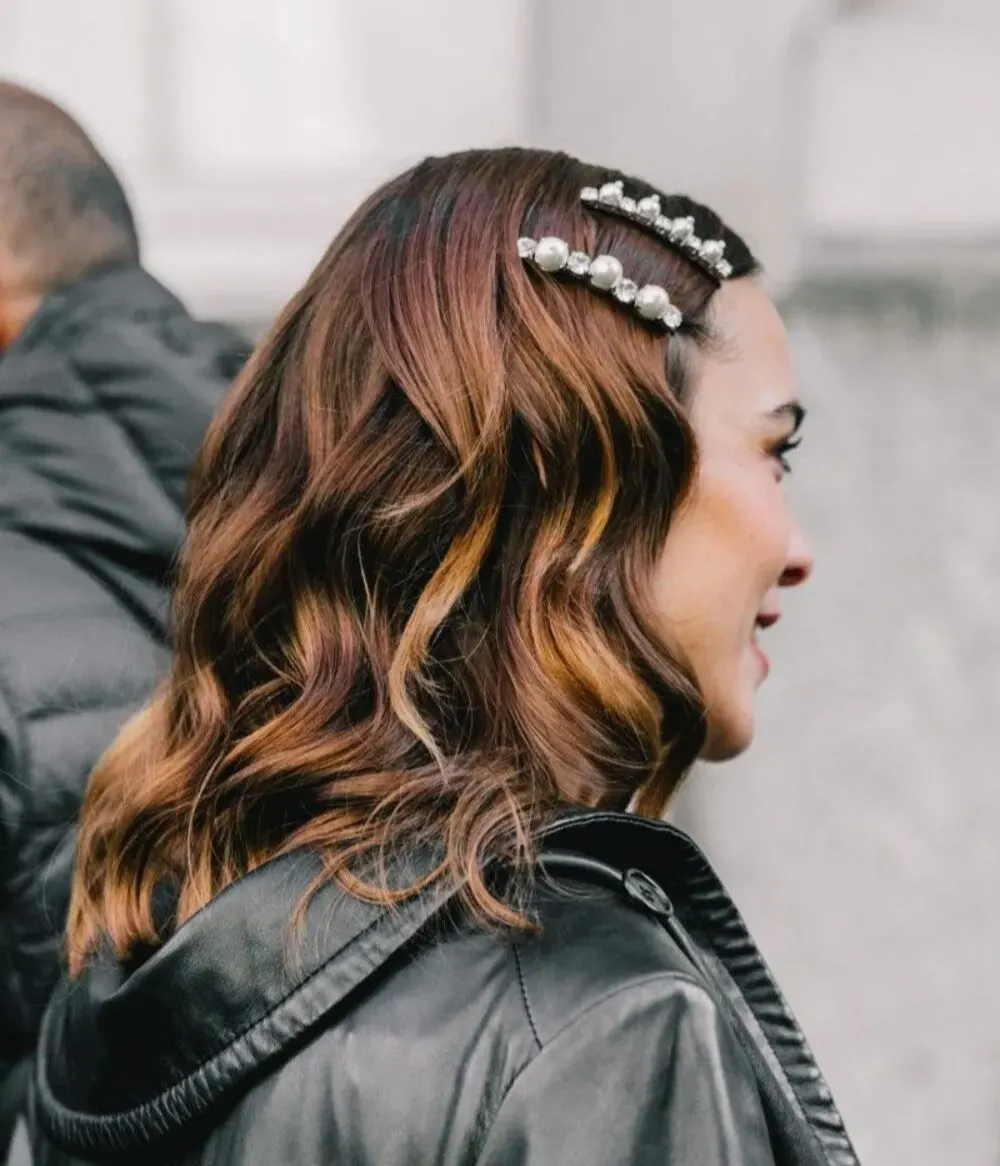 Barrette bonanza
In case you and your mane missed the memo, barrettes are for grown-ups now, too—and we're big fans of the trend. A couple of clips here and there—or one stunning focal accessory—can go a long way to elevate your look and keep the hair off your sweaty face (win-win). Plus, they're great for every hair texture and (almost) any length.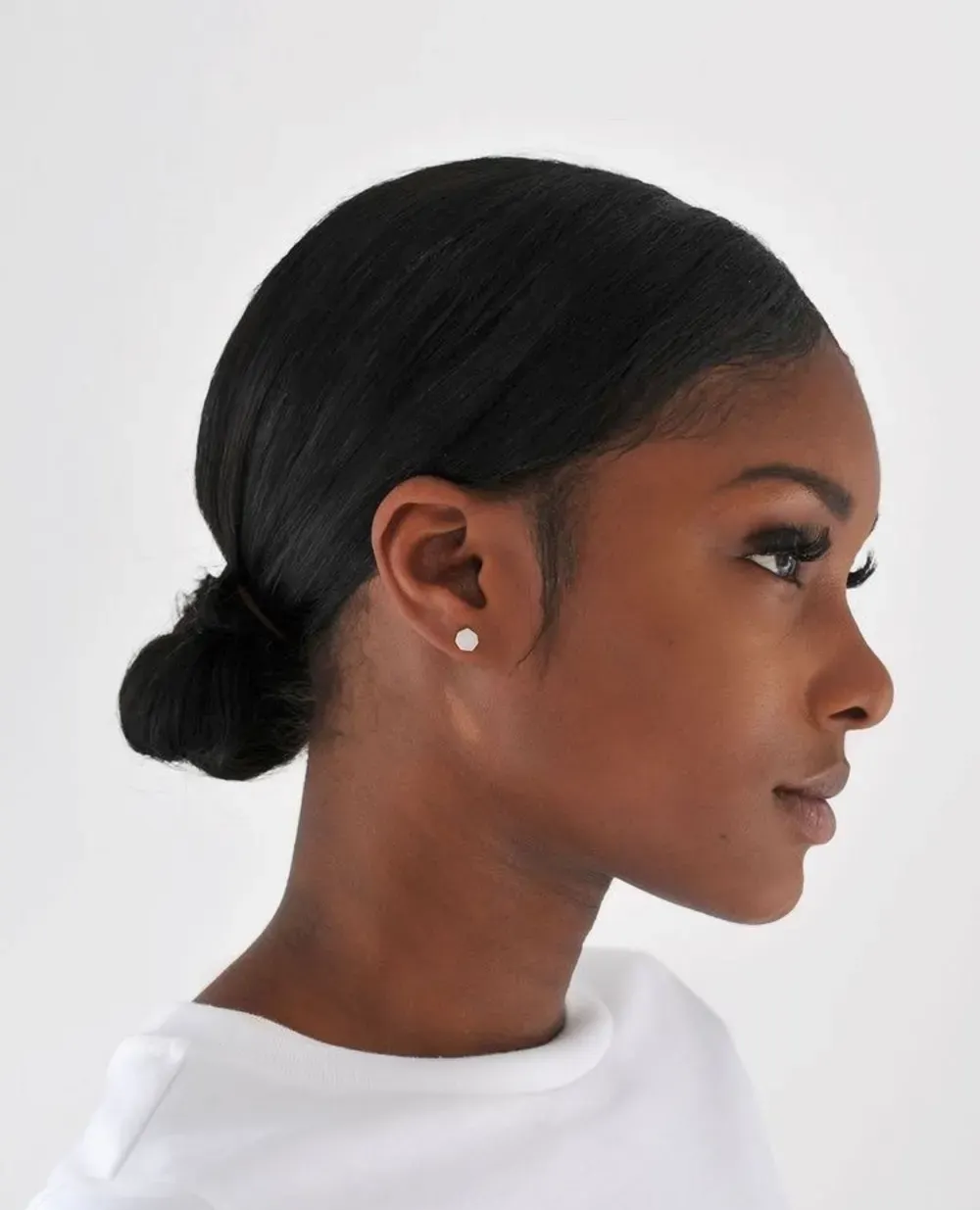 The parted sleek bun
A sleek bun always manages to look effortlessly chic—emphasis on the "effortless." Once detangling is out of the way (a very important step for a smooth finish), simply part your hair down the middle (OR left or right—we're not taking sides in this debate!), secure in a bun, then slick back rogue hairs with a smoothing leave-in and an old toothbrush (followed by gel if you need the extra hold).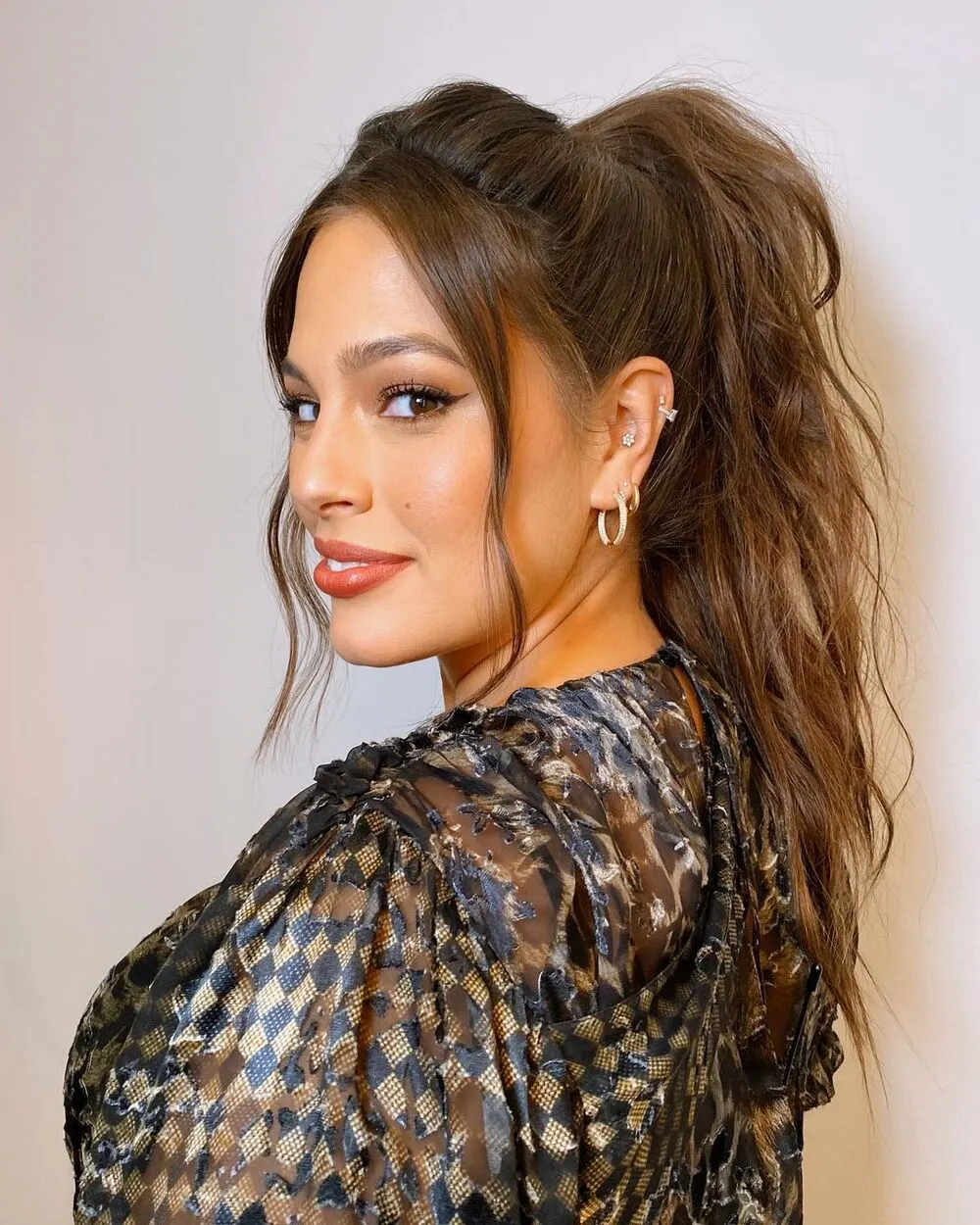 Face-framing tendrils with
*everything*
Anyone else hoping the '90s hair trend never, ever ends? There's a simple explanation for why so many of us are drawn to these piecey, face-framing locks: They actually do enhance the natural contours of your face and draw attention to your eyes (a reason we've especially enjoyed them in the era of mask-wearing). You don't need any sort of special haircut to rock these—simply draw out two small pieces of hair on each side of your face, slick some product through and give them a twirl, or style as desired. This simple feature adds fresh flair to any hairdo, whether you're wearing it up (like in this cool bun hack), down, curly, straight or in box braids/twists/other protective summer styles.
The Drop
So, there you have it: You don't need to spend tons of time styling your hair to look phenom. On that same note, you also don't need a big clutter of products to maintain shiny, healthy hair all summer long (trust us on this one!). We designed our award-winning Leave-in Detangling Tonic to do all that in one step: hydrate, control frizz, protect color, shield from pollutants and more nourishing stuff hair loves. Paired with our shampoo + conditioner duos, your mane will be more than set for whatever the seasons throw its way.