There's something about adding hair oil to your self-care routine that just feels so luxurious. And with benefits like increased shine, moisture and overall hair health, why not work its quick magic into your lineup? Hair oiling has been in practice for thousands of years, originating in India as a sacred ritual of Ayurveda the science of a holistic approach to health. It's since been widely adopted by the world, as you've probably noticed by what can feel like an overwhelming amount of oiling options.
Today, we're here to keep things simple by introducing you to our easy-to-use, hardworking hair oil. We'll walk through what's in our clean formula, what it does, and how to reap all the benefits. (Spoiler: there are a LOT.)
What's inside? Get to know our hair oil ingredients
Infused with a nourishing blend of camellia, baobab and argan oils, our hair oil is luxe, lightweight and a friend to all hair types.
Argan oil
Argan oil moisturizes, adds shine and protects hair from breakage. The oleic (rich) and linoleic (thin) acids that make up the majority of argan oil's fat content are vital nutrients for maintaining healthy hair and skin. The natural mix of these acids is also what gives our hair oil its deeply moisturizing yet lightweight feel.
Baobab oil
Baobab oil strengthens weak or brittle strands thanks to its high omega-3 fatty acid. Baobab boasts a huge list of health benefits, but we particularly love its major moisturizing powers.
Camellia oil
Camellia oil softens hair and helps restore your natural sheen. High levels of familiar friends oleic and linoleic acids keep it balanced.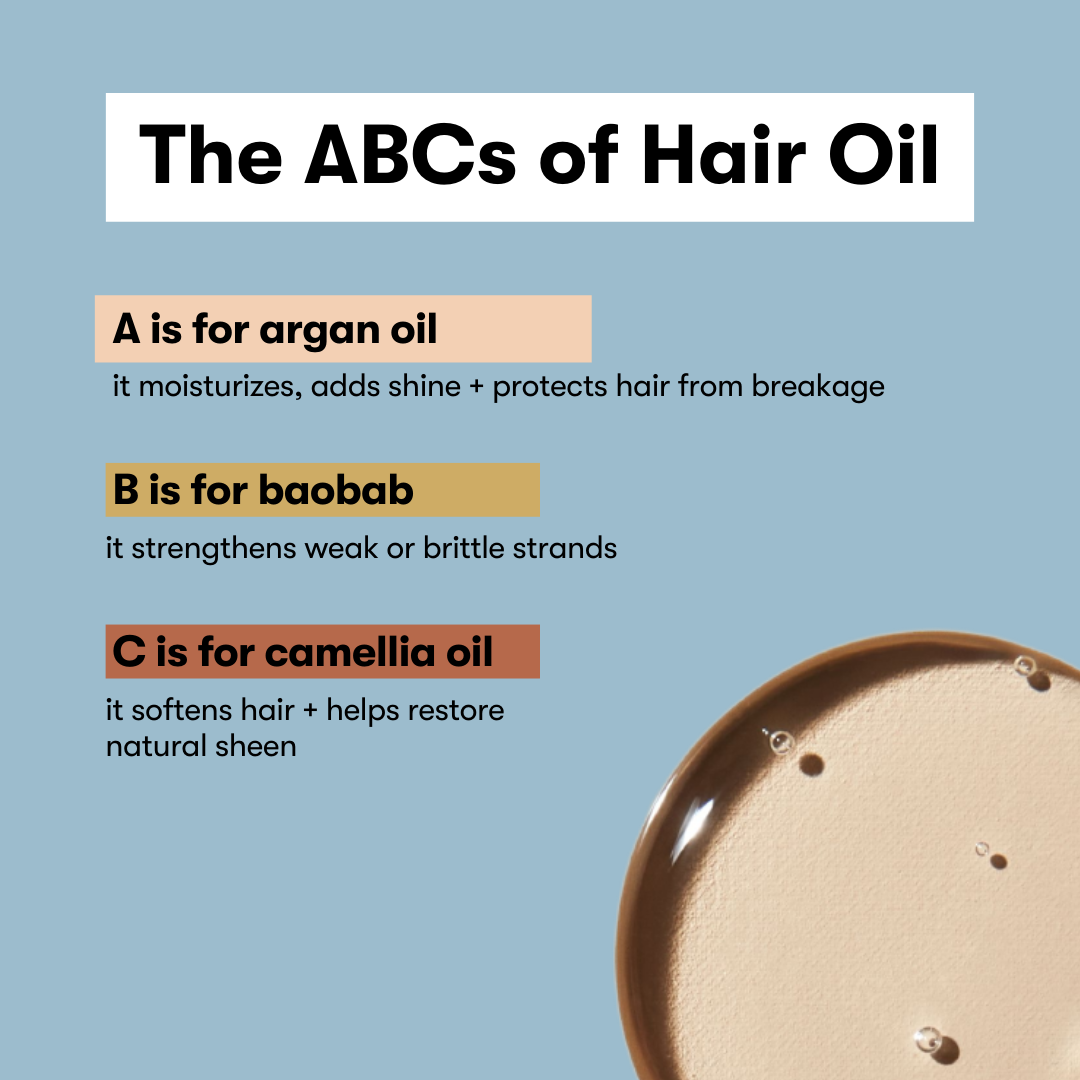 How to use hair oil
On your hair
Our oil is specifically formulated for hair, so we recommend avoiding the scalp and roots and instead focusing on revitalizing your locks. Applying oil to your hair daily is perfectly fine, but might not be necessary. Things like hair porosity or living in a drier climate could be reasons to use hair oil on a more frequent basis.
1. Once your hair is damp or dry, start with one pump of oil in your hands.
2. Avoiding the scalp and roots, apply oil evenly on your strands, working your way to the ends. (Your ends are the oldest part of your hair, so they'll likely need the most love.)
3. Use hair oil before bed to lock in moisture overnight, or in the morning to give your hair a shine reboot for the day ahead.
On your beard
When we say our hair oil is a friend to all hair types, we mean it! Facial hair can use just as much TLC as we give the top of our heads, especially the longer your beard or mustache grows. Think of hair oil as a moisturizer for your facial hair and the skin underneath. You can easily work it into your routine after you wash your face or take a steamy shower.
1. Pat your beard with a towel (we recommend microfiber for, well, a lot of reasons) so your facial hair is damp, not wet.
2. Apply oil to beard with your hands or fingers, massaging the hair around your cheeks first and working your way down.
3. Use a recommend microfiber to make sure the oil is evenly distributed. If you have a tight beard, the gentlest comb may already be attached to your hand.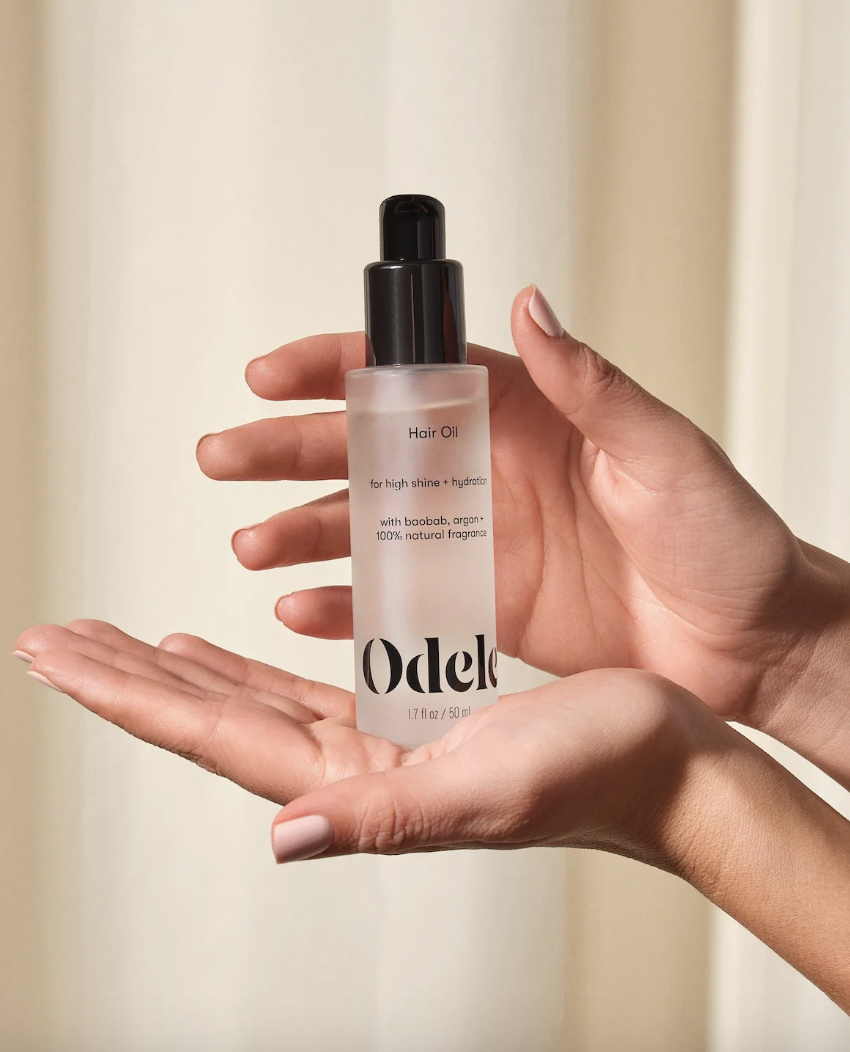 Hair oil benefits
Oils play an important role in protecting your hair from regular wear and tear. Oiling hair regularly reduces hygral fatigue (the swelling of dry hair). Not to mention, it just makes look and feel its best by smoothing frizz, adding sheen and helping seal split ends. Our rich formula adds touchable softness (practically begging you to run your hands through your hair all day), but don't fret on the grease front! Its lightweight makeup means you'll be free of any greasy paws.
The Drop
Whatever your hair type (including facial hair!), apply a pump of our hair oil to your hands. Avoid the roots and work your way down to the ends. You can use oil before bed to lock in moisture overnight, or in the morning to give your hair a reboot for the day ahead.